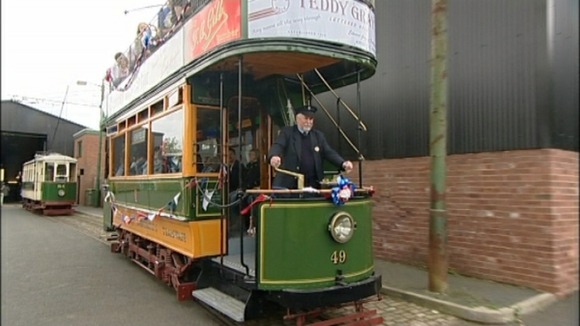 Staff at The Black Country Museum in Dudley have been rehearsing for the arrival of the Olympic Torch.
It will arrive at the museum a week today on a canal boat.
The flame will then be transported through the site on an historic tram.
The torch's visit to the Black Country will come on Day 43 of the relay, which starts in Derby and ends Birmingham.
"It will be on our 1909 steam narrow boat and also on this wonderful tram 49 behind me from around the same date.

"So there are lots of factors involved, so we did feel a rehearsal was needed."
– Andrew Lovett - CEO of Black Country Museum