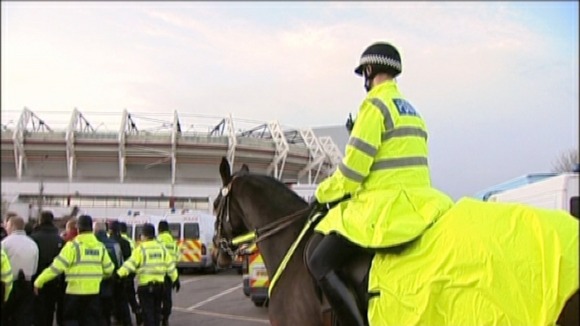 Nottinghamshire Police are proposing to sell off their horses and disband their 135-year-old Mounted Section to save money.
The county Police Authority will decide whether to back the plans at a meeting tomorrow.
The force needs to make budget savings of £42m over the next four years. Disbanding the Mounted Section would save £93,000 in the first year, while selling the horses would make £20,000.
But former Police Authority chairman John Clarke says the move would be disastrous. He says the horses prove their worth year in year out and are often a bridge between the police and the public.
Phil Matthews, of Notts Police Federation, acknowledged the Mounted Section plays only a limited role in force operations but said the plans show the depth of cuts to the police service.
This proposal is not being made lightly. While the Mounted Section provides a visible presence and represents part of our heritage, it provides a limited operational capability. If disestablishment is agreed, the Force will redeploy the section's five officers to front line duties, while the section's seven horses and other assets would be sold. The welfare of personnel and horses would be paramount in that process.
– Spokesperson for Nottinghamshire Police