West Midlands transport authority awarded Government money to tackle congestion
by ITV Central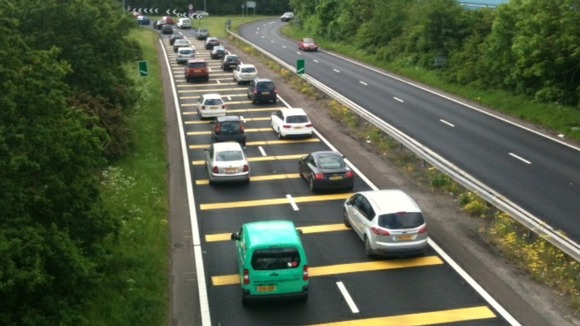 The Government has awarded West Midlands transport authority Centro £33 million to help tackle congestion.
£560 million has been given to travel projects across the country.
Centro will use the money to fund its proposed Smart Network, Smarter Choices project.
This aims to provide sustainable travel schemes across ten key parts of the West Midlands.
It's thought it could help economic growth, create jobs and help to reduce carbon emissions.
"Our congested roads are costing the West Midlands economy more than £2.3 billion a year and that is stifling the growth and job creation we so badly need.

"We believe we can help free up our roads by offering sustainable transport options that can better connect people to jobs, skills and training and help bolster the economy."
– Cllr John McNicholas, Centro's Chairman

The Smart Network, Smarter Choices project will work in close collaboration with the Birmingham, Coventry, Wolverhampton, Sandwell, Walsall, Dudley and Solihull councils as well as private rail and bus operators.

Schemes along the corridors will include:
New or improved walking and cycling routes
Small scale road and junction improvements
Better passenger waiting facilities
Expert travel planning for families, companies and schools
Free travel support for job seekers
More mobile and real time transport information
Smartcard technology for cashless travel