Dangerous Dogs Act
Nottinghamshire woman calls for tougher laws on dog owners
by Phil Brewster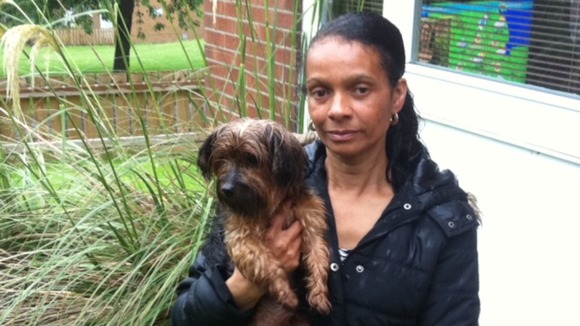 A woman whose dog was attacked and killed by a Staffordshire Bull Terrier is calling for tougher laws for dog owners.
Until recently Beverley Beard owned four Yorkshire Terriers.
But last month one of them - Boston - was attacked by a Staffordshire Bull terrier at this park in Nottingham.
At the time the Staffie wasn't on a lead.
"It wouldn't let go and it just ripped him to pieces. Very brutal. shook him. he was barely alive when he decided to let go."
– Beverley Beard, dog owner

Boston's injuries meant he had to be put down, but his case isn't unique.

The charity Guide Dogs for the Blind says eight of their dogs are attacked every month by other dogs.

They'd like to see police press charges against more owners whose dogs are out of control.

Beverley's local MP also wants the laws governing dangerous dogs to have more bite.
"The Dangerous dogs Act itself is a dog's breakfast. And we all know that. But one of the things we can do with the Dangerous Dogs Act is extend the number of breeds so that the sort of dogs that attack my constituent and her dog can actually be included in the legislation."
– Graham Allen, MP

But despite the increasing numbers of Staffordshire Bull Terriers ending up at their centres, the RSPCA says it's unfair to label the breed as dangerous.

Beverley Beard agrees.

She thinks muzzling some dogs may help, but believes that ultimately dog owners need to be held more accountable.

Beverley says the loss of Boston felt like a family bereavement.

Her hope now is that the laws governing dogs are tightened soon so no-one else has to fear for the safety of their pet.