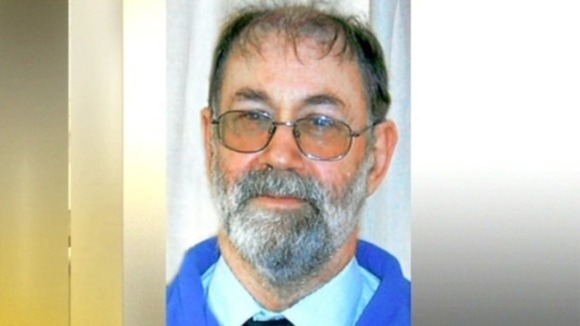 The wife of a retired teacher killed in floods in Bitterly yesterday has paid tribute to her 'wonderful husband'.
Named locally as Michael David Ellis, his wife described him as a 'gentle and caring man'.
The 66-year-old was on his way home when he drove into a flooded area, he abandoned his car and walked across a field when he was swept away as a brook burst its banks.
The emergency services found Mr Ellis' body after an extensive search but it was too late to save him.
His wife of almost 40 years Judith said her husband truly was her other half.
"He was a gentle, caring man, quiet and quite shy, with a quick wit and a wonderful sense of humour. He was the most wonderful husband.

"He was truly my other half and I don't know how I can be without him.

"We married in 1973, at the time we were both teaching in Sandhurst and he was leading Scouts and I was Guide leader, so it was natural for us to work together.

"He set challenging activities for my guides at camp and this continued after we moved to Shropshire.

"He supported me in everything I did, encouraging me to take a bigger part in international guiding and accompanying me on visits to Cyprus, Kenya and Canada."
– Judith Ellis

Mrs Ellis also commended her husbands work as a maths teacher saying he was passionate about maths with endless patience for those less able.
"He was passionate about maths, with endless patience for those less able but thoroughly enjoying the challenge of brighter pupils, introducing early entry to O Level and GCSE and then teaching those who passed the equivalent of a current AS Level, called Mathematics Applicable."
– Judith Ellis

Mr Ellis was very involved in the community lending his time to various organisations.

Once he had retired he became county treasurer for Girlguiding Shropshire and acted as a webmaster and official photographer.