Thousands support campaign to save 3rd Battalion The Mercian Regiment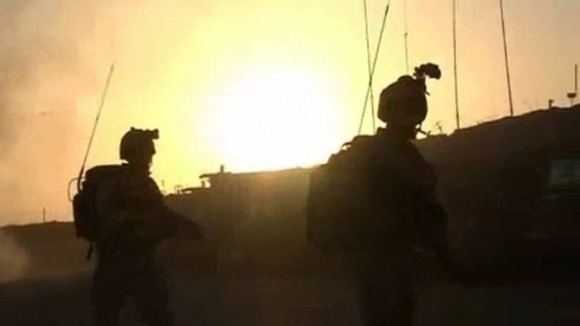 Thousands of people are backing a Facebook campaign to save The 3rd Battalion The Mercian Regiment. The Staffords, as they're known, is among the units rumoured to be facing the axe as part of Government plans to downsize the Army.
Staffordshire County's Infantry regiment dates back to 1705 and its long and proud history has been embodied through Regiments through the years to the current 3rd Battalion The Mercian Regiment.
Many people have shown anger that the 300-year tradition could come to an end.
Steve Sturge who served with the Staffords between 1971 and 1985, has set Facebook pages up to support the campaign. Almost 3,000 people have joined.
"I was a proud Stafford, my Dad was a proud Stafford for 9 years, My Grandad was a Stafford, My Great grandad was a Stafford ... I fought this tooth & nail in the mess I signed off with 5 years to push because I didnt agree with killing my regiment. If we let our Counties lose their identity, England will be next! The Staffords will rise again!"
– Scot Hamilton on Facebook
"Courage, duty, service and more than 300 years of history and tradition that should never be forgotten."
– Paul Hitchin on Facebook

The 700-strong armoured infantry unit has been deployed in both Iraq and Afghanistan.

The battalion is set to return to Afghanistan by the end of 2014.

The Army is set to be cut from 102,000 soldiers to 82,000 by 2020, under plans set out in the Strategic Defence and Security Review.