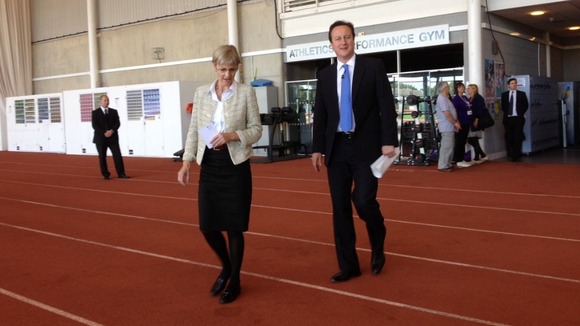 David Cameron was at Loughborough University today to make a speech on the legacy of the London Olympics.
The Prime Minister said the games will be worth billions of pounds to the UK economy in the coming years and have already greatly benefitted firms in the Midlands.
"The games will contribute £16.5 billion pounds to the UK economy by 2017.

"Put that another way, that is more than the cost of holding the games in the first place.

"Already, firms here in the East Midlands have won contracts for £360 million pounds".
– Prime Minister David Cameron

He also said that he hopes this summer's Games will inspire more children to compete in sports and that the government's £1billion investment in youth sport would help this to happen.
"Sport can change lives, so why is it that in so many schools sport has been squeezed out and facilities run down?

"The result is that independent schools produce more than their fair share of medal winners and too many children think taking part in sport just isn't for them.

"We've got to change that, so we're putting £1 billion into youth sport, including a massive expansion of after-school clubs for children who don't think sport is for them.

"Already, we've got 3,000 secondary and 4,500 primary clubs under way, I want to see 13,500 by 2015."
– Prime Minister David Cameron