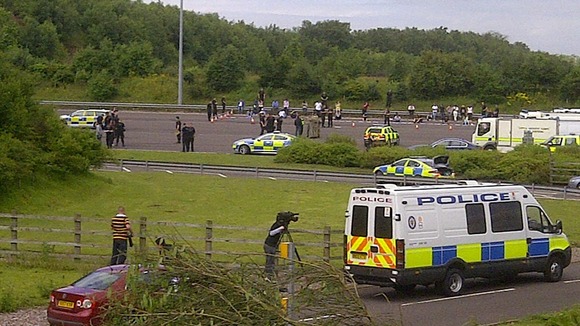 Police say the security alert they received this morning which resulted in the closure of the M6 Toll was because of an electronic cigarette.
Police received a report of vapour escaping from a bag on a Mega Bus on the M6 Toll road, on investigation it turned out to be a device to assist smokers to quit, also known as an electronic cigarette.
They also say there was no chemical spillage and have made no arrests.
"Given the credibility of the information we received, we responded swiftly and proportionately.

"We can now confirm that, whilst this was a genuine security alert, the significant concerns reported to us were unfounded.

"It's important to state that no criminal offence has been committed and no passenger or any other member of the public is being treated as a suspect.

"We would like to take this opportunity to thank passengers for their patience, cooperation and support."
– Staffordshire Police spokesperson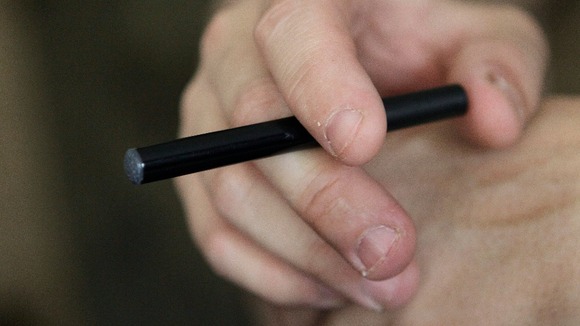 Almost fifty people had to be evacuated from a coach near Birmingham after armed police closed a section of the M6 Toll motorway.
The road near Lichfield was closed in both directions between junctions 3 and 4 after allegations were made against one of the passengers on board the Megabus coach from Preston to London.
Unconfirmed reports suggested a man was seen pouring liquid into a smoking bag on board the coach.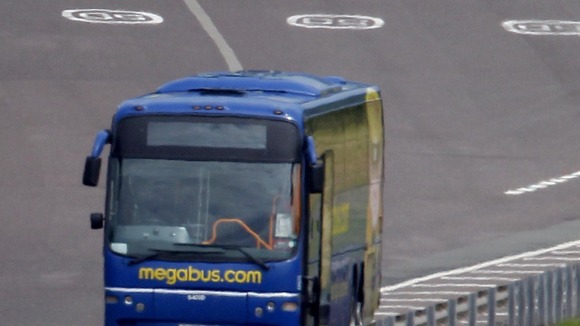 Police later said they reacted following a report at 8.20am this morning from a 'genuinely concerned' member fo the public about suspicious activity on a coach travelling on the M6 Toll.
"Following an initial assessment, we can confirm that no-one has been injured and that there is no danger to passengers at the scene or any other travellers who were on the motorway at that time.

"We are also not treating anyone as a suspect.

"Whilst the incident is ongoing and further examination and investigation is taking place at the scene, passengers have been put on another bus for their comfort and safety.

"Importantly, we are not treating this as a counter terrorism incident."
– Staffordshire Police spokesperson

Armed police officers could be seen positioned next to the single-decker coach on the south-bound carriageway, as passengers were led off the vehicle one by one.

Police surrounded the cordoned-off area, which spread across one lane of the toll road.

Police dogs and their handlers were also seen walking nearby.

Several other cordoned off areas could also be seen, along with what appeared to be bright yellow tents on the other side of the toll plaza.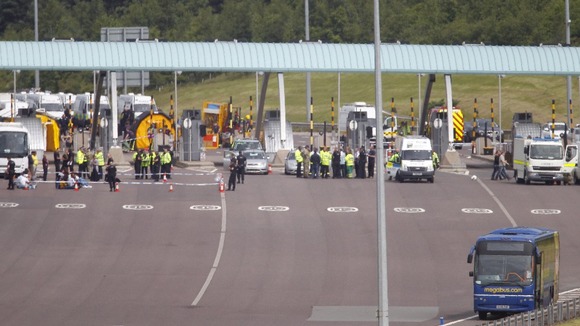 Emergency service vehicles were parked at the toll plaza, about 200 metres from the coach. It is understood the coach driver pulled over on to the hard shoulder of the motorway of his own volition.
A megabus.com spokesman thanked passengers this afternoon for their patience and understanding following the incident;
"Police have now given clearance for passengers to continue their journeys and we have made arrangements for them to travel to their chosen location. We would like to thank our customers for their patience and understanding during today's police operation,
– Megabus spokesperson