A man from Solihull who managed to scam £34 million from UK tax officials has been jailed for 17 years – one of the longest sentences in British criminal history for fraud – it can be revealed today.
Thomas Scragg, from Hockley Heath, was found guilty of three separate fraud convictions against HM Revenue & Customs (HMRC) – the latest, in March 2011, for stealing millions of pounds in employee PAYE tax following a joint investigation by West Midlands Police and HMRC.
The extent of Mr. Scragg's racket has remained a secret until now as cases against his two accomplices – Carl and Anthony Johnson from Wolverhampton – were still open.
But the brothers' convictions today for money laundering has now lifted reporting restrictions on the 56-year-old's criminal empire.
This was fraud and money laundering on a massive scale; it deprived the public purse of millions of pounds and Scragg's audacity is shown by the fact he continued the fraud in various guises even after he knew he was being investigated
– Detective Chief Inspector Shaun Edwards from West Midlands Police

Scragg used his business 'Moya Payroll' – which managed staff wages of construction industry companies – to steal over £26m in tax over a five year period between 2002 and 2007. His co-defendant, Paul Phillips from Derbyshire, was jailed for nine years.

A further investigation by West Midlands Police uncovered a further £8m of stolen PAYE tax in a 10-month period from April 2007 to February 2008.

Birmingham Crown Court heard how Carl (49) and Anthony Johnson (51) lived extravagant lifestyles using money they received from Scragg in return for their "protection services".

In total he paid the brothers – who had a string of convictions for violence and witness intimidation – around £2.4m.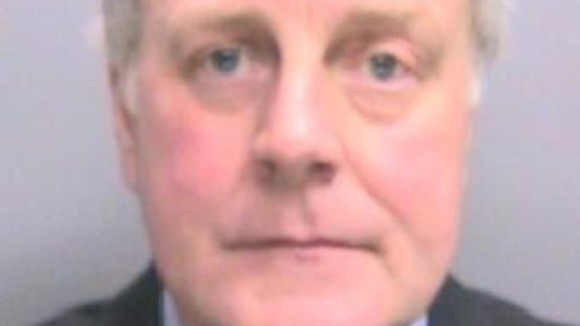 All three men spent hundreds of thousands of pounds on luxury hotels in London and regularly ran up massive bills in local restaurants.
The Johnson brothers kitted out their homes with state-of-the art security equipment; Carl had bulletproof glass put in his Bushbury Road home, while Anthony rebuilt his house on Sandy Lane, installing a cinema room, stables and dog kennels.
They drove around in expensive cars including a Lamborghini Murcielago, Bentley Continental, Porsche Cayenne and Ferrari Spider.
Both brothers claimed their wealth came from running a legitimate security business – called Unit 11 – but the company paid nothing in tax to HMRC.
Carl and Anthony Johnson flaunted their wealth for the local Wolverhampton community to see – which is what ultimately led to their downfall. It was the law-abiding citizens of the city who came to us demanding answers about how the Johnsons were increasing their wealth. They were once heard to joke 'crime does pay'…they now have plenty of time behind bars to reconsider this opinion.
– Detective Chief Inspector Shaun Edwards from West Midlands Police

The investigations into Scragg's empire also led to the convictions of co-conspirators who helped him carry out the fraud. The court heard how the men – some of them industry accredited accountants and auditors – helped Scragg execute the scam and launder his cash in such a way as not to raise the suspicion of the authorities.
The three conspiracies headed up by Scragg resulted in the theft of over £34 million from the public purse, depriving vital public services of much needed investment. We are committed to bringing them to justice and to deprive them of the proceeds of their crime.
– Simon De Kayne, Assistant Director of Criminal Investigation for HMRC

Following the arrest of Mr. Scragg three of his associates tried to deceive auditors who were appointed by the court to restrict his finances.

Mark Harris, Mark Kenny and Sital Sheamar were all charged with Conspiracy to Defraud, Conspiracy to Pervert the Course of Justice and Money Laundering after they illegally tried to release the equity in Mr. Scragg's company.