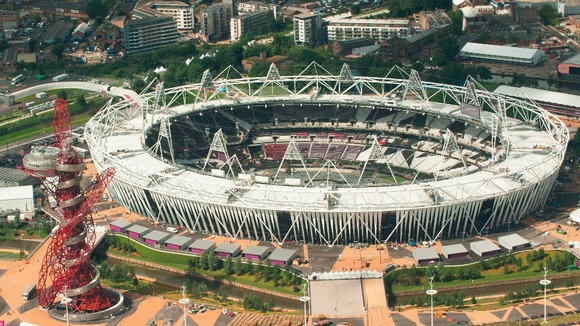 Conservative MP Patrick Mercer has criticised the Government's plans to draft in more than 3000 soldiers to provide security at this summer's Olympics.
It's after private firm G4S failed to employ enough security guards for the games which start in just over two weeks.
The company admitted they are experiencing "some issues in relation to workforce supply and scheduling" and are turning to the Government for help.
"This has been an unprecedented and very complex security recruitment, training and deployment exercise which has been carried out to a tight timescale.

"We have encountered some issues in relation to workforce supply and scheduling over the last couple of weeks, but are resolving these every day and remain committed to providing a security workforce for the start of the London 2012 Games."
– G4S Spokeswoman

Up to 3,500 troops will be needed to boost staffing levels.

Some of the soliders being called up are on leave after recently returning from Afghanistan, including troops from the Mercian Regiment which recruits heavily in the Midlands.

Patrick Mercer MP, who previously served with the same regiment, says it's ironic the troops are being called up so soon after many of them were notified they could be losing their jobs as part of the Government's defence cuts.

The changes will see the regular Army cut from 102,000 to 82,000 while the Territorial Army will be doubled to 30,000 to give a combined force of 112,000.

Some 17,000 troops will now be involved in the Olympics, with 11,000 of these involved in the security of more than 30 sporting venues and some 70 non-competition venues, including car parks and hotels.

Speaking about the extra help being given by the armed forces, a Home Office spokeswoman said:
"We have agreed to offer help to G4S by revising the level of military support.

"The Government are committing #553 million for venue security and we remain confident that we will deliver within budget."

She added: "Our approach is intelligence-led and risk-based, and we retain the ability to be flexible in our response."
– Home Office spokeswoman

A spokesperson for London 2012 added:
"Security for the Games is big and complex but we have the best brains in the security business working on this - Home Office, Metropolitan Police, Ministry of Defence and world's largest private security business.

"Delivering a safe and secure Games is everyone's number one priority.

"We do not anticipate an increase in the overall venue security numbers."
– London 2012 Spokesperson

For more on this story see the ITV News National site.