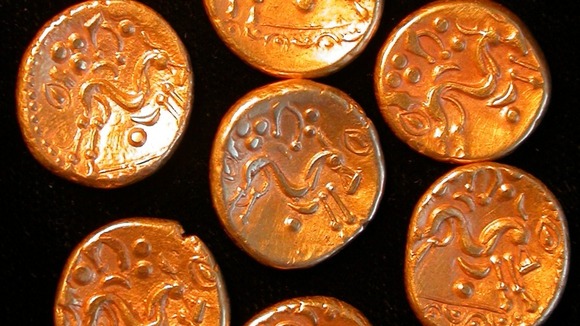 A man from Leicestershire has stumbled across a set of 2,000 year old coins, which will be unveiled at the start of the county's two week archaeology festival.
The ten gold coins were discovered in Peatling Magna by Steve Bestwick.
It is thought that they were made in Northern France, between 60-50 BC, suggesting that people living in Leicestershire had contact with their French counterparts.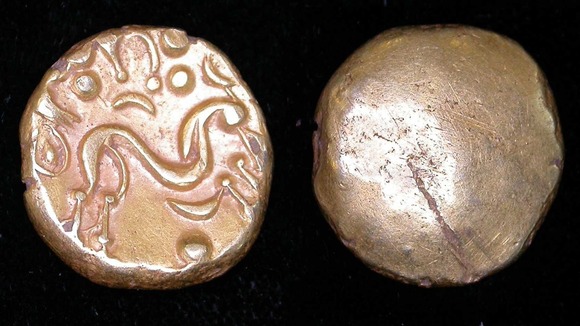 "These coins bring up so many questions. Why did they come to Leicestershire? What sort of journey they have been on? How did they get here from the continent, so long ago before cross –channel ferries? Who was the last person to hold them and what did they mean to them?"
– Steve Bestwick, metal detectorist

According to Wendy Scott, Finds Liaison Officer at the county council, coins are rare so far North, meaning their discovery carries much significance.

The coins will go on display at the Harborough Museum from Tuesday 17th July, where they will sit alongside the Hallaton Treasure.