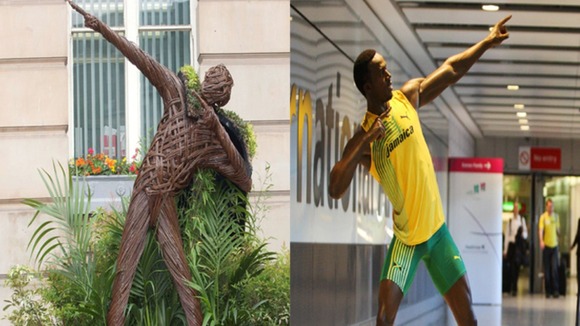 A statue of the world's fastest man Usain Bolt is on display outside Birmingham Council house striking his famous pose the wrong way.
The 6ft tall wicker sculpture shows the Jamaican sprinter performing his famous "To Di World" pose, but with his RIGHT hand pointing skywards instead of LEFT.
The sculpture is part of a series of floral displays across the city to welcome the USA and Jamaican teams who have based their training camps in Birmingham.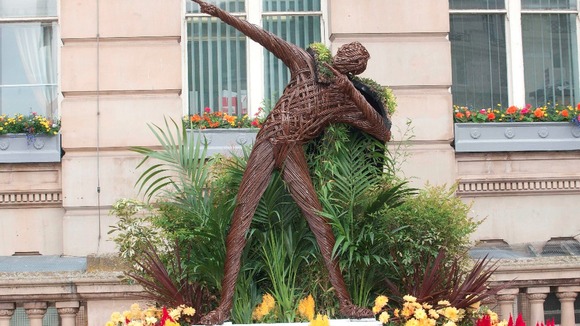 The display was built by the council's award-winning Chelsea flower show parks team.
Bolt's spokesman confirmed he always poses with his left hand pointing skyward with his right hand crossing his chest.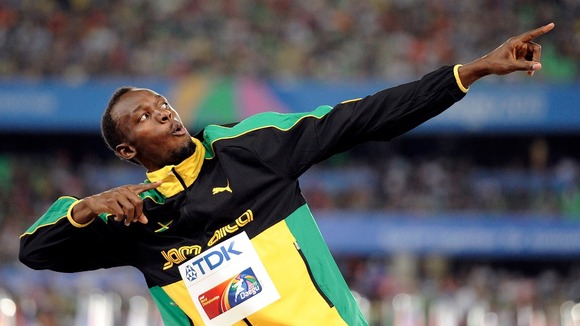 He always does it to the left. There's no specific reason for it but that's just the way he started it.That's the pose. It's not the pose if he does it to the right. I can't remember him doing it to the right.The pose is definitely to the left."
– Ricky Simms, Usain Bolt's manager

Birmingham City Council say workmen copied a picture of Usain Bolt pointing right which was taken from a Virgin advert.
"The image that the figure was based on shows him facing to his right. Anyway, it is just a floral representation of the man, next you're going to tell me the face doesn't look like him."
– BIRMINGHAM CITY COUNCIL SPOKESPERSON