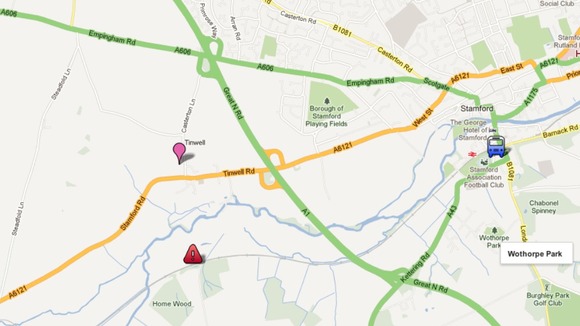 An 18-year-old man has died while running near a railway line in Tinwell in Rutland.
It's believed he was listening to music on headphones when he was hit by a freight train shortly after 11:30am on Tuesday.
For a Google Map of the area click here.
The man, who is yet to be formally identified, died at the scene.
The British Transport Police say his death is not being treated as suspicious.
BTP officers were called to the line close to Stamford rail station on Tuesday, 17 July following a report of a man being struck by a train.BTP and Lincolnshire Police officers attended the incident and is currently being treated as non-suspicious.

Paramedics from East Midlands Ambulance Service also attended, but the man was pronounced dead at the scene.Officers are currently working to establish the identity of the man and inform his next of kin.The train was the 09.25am Mount Sorrell to Kennett freight service."
– BRITISH TRANSPORT POLICE (BTP) SPOKESPERSON