Winson Green Trial
Crown Prosecution Service and Police response to not guilty verdicts in Winson Green Murder trial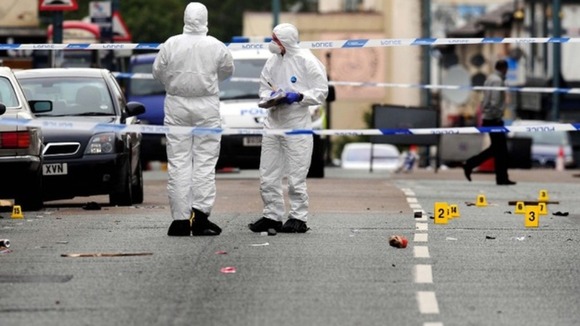 The Crown Prosecution Service (CPS) and West Midlands Police have responded to the not guilty verdicts in the Winson Green Murder trial.
Shazad (30), Abdul Musavir (31), and Haroon Jahan (20) died after being hit by a car in Winson Green during last summer's riots.
Following the verdicts at Birmingham Crown Court today the CPS and West Midlands Police gave the following statements:
"West Midlands Police presented extensive evidence to the Crown Prosecution Service which was accepted as significant enough to charge the men and bring all nine before the courts for a jury to decide if they were guilty or not guilty.

"We respect the jury's decision. The judge today asked the community to respect the jury's findings that this was a tragic accident.

"We acknowledge the impact that this outcome may have on all our communities. As always we will continue to listen and engage with local people at a local and force level."
– Assistant Chief Constable Gareth Cann

Chief Crown Prosecutor Harry Ireland said:
"When we looked at the case presented to us by the police against these men, we were satisfied that there was enough evidence to charge them with murder.

"When considering whether a case should be prosecuted, the CPS applies the Code for Crown Prosecutors. The reviewing lawyer has first to decide whether there is enough admissible evidence to provide a realistic prospect of conviction. If the evidence satisfies the first test, then the lawyer has to consider the second test the public interest test.

"The case against these individuals passed both these two tests and they were charged."The jury after having the opportunity of hearing both the prosecution and defence cases in full has reached verdicts of not guilty, which we respect.

"I would like to thank the witnesses who came forward to give evidence and thank them for their support for this prosecution."Finally, our sincere condolences go out to the family and friends of Shazid, Haroon and Abdul in respect of their tragic loss."
– Chief Crown Prosecutor Harry Ireland

Chief Crown Prosecutor Harry Ireland also appealed for peace and calm in the community following today's verdict.

He also added that the relations of the three men who died in the riots do not wish to make any comment regarding the court case at this time and asked the media to respect their privacy.