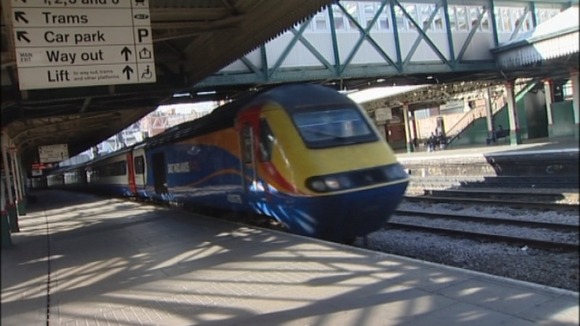 Train drivers are staging three days of strikes during the Olympics in a row over pensions.
Members of the Aslef union on East Midlands Trains will take action on the 6th, 7th and 8th of August.
"This is yet another example of Aslef playing games and is a real kick in the teeth for our customers and the country.

"The fact is that there was only one point of clarification still under discussion with the union on the pension proposal we put forward back in June. We were in talks with Aslef to deal with this issue when we heard the news that further strike action dates had been announced."
– David Horne, managing director of East Midlands Trains

Drivers staged previous strikes in May, but two further stoppages planned for June were called off, to allow more talks.

They are protesting plans to reduce pension contributions.
"To cut pension contributions in the current climate is highly irresponsible. It is widely believed that the fund's assets have dramatically decreased since the last valuation."
– Mick Wheelan, General Secretary