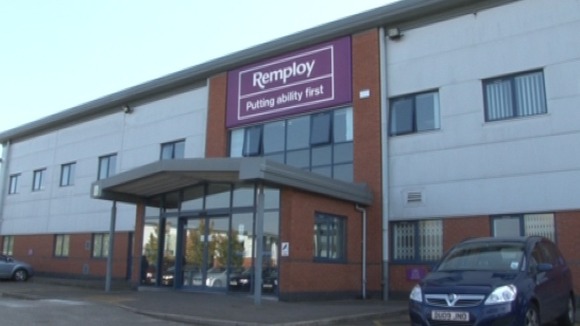 Workers at Remploy factories are holding two 24 hour strikes - starting today - to protest at Government plans to close or sell 54 UK sites, including those in Leicester and Stoke.
Remploy provides work for people with disabilities.
The Unite union is staging the 24 hour walkouts today and next Thursday.
A continuous overtime ban started last week.
"This vote for strike action demonstrates our members' disgust at the way they have been treated by the government's policies which are designed to throw them on the dole queue at a very difficult economic time."
– Sally Kosky, Unite union

Maria Miller, minister for disabled people, has told MPs the £320 million budget for disabled employment services could be spent more effectively.
"This is difficult news. We are doing everything we can to ensure that Remploy workers will receive a comprehensive package of support and guidance to make the transition from Government-funded sheltered employment to mainstream jobs."
– Maria Miller, Minister for Disabled People