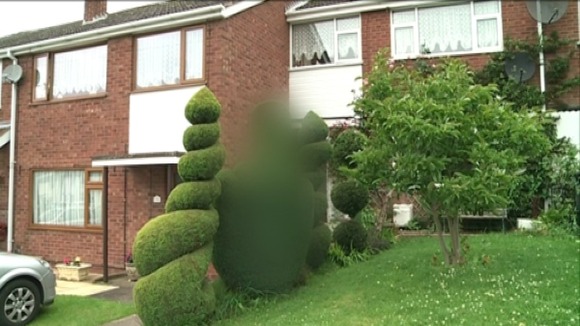 Richard Jackson from Warton near Tamworth is in trouble after he trimmed his garden bush into the shape of rude finger gesture.
Someone has complained to the council.
And the police have called to have a word with him.
Well, I am very sorry if I have upset anybody. I wouldn't want to upset anybody. It wasn't done for that. It was done in a very light-hearted way
– Richard Jackson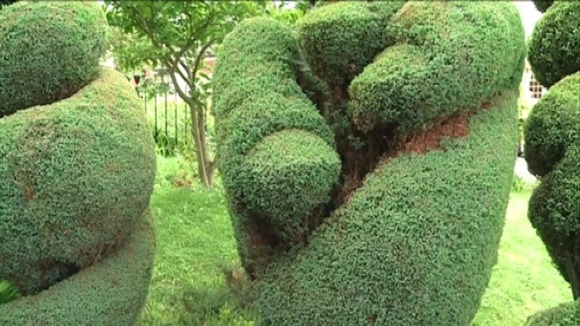 Mr Jackson has no plans to cut down the offending topiary. But just in case he is made to, there is already a "Save the Bush" campaign underway.
Neighbours at Warton near Tamworth say they like the bush as it makes them smile.
Warwickshire Police say they sent a police officer to investigate - although they had not received a direct complaint.
They said if they did receive a formal complaint they would look into it - and deal with it proportionately.
Mr Jackson is hoping someone out there will like his topiary skills - as he's looking for gardening work.