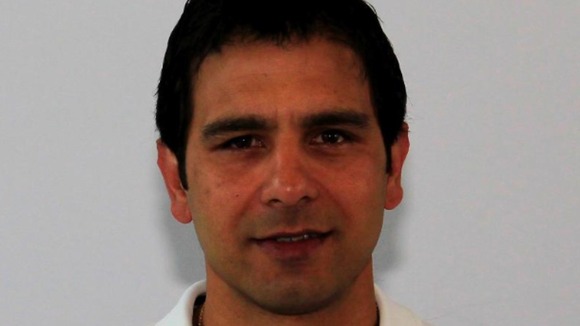 After 20 years, 5 of them as captain and nearly 27,000 runs in all formats, Vikram Solanki is to leave Worcestershire CCC at the end of this season.
Chief Executive, David Leatherdale said it is with regret that Solanki is leaving:
"It is with regret that Worcestershire CCC and Vikram Solanki have agreed that he will leave the County at the end of the present season.

"Vikram approached the Club a few weeks ago with regards to his future, as his contract ends this September and it was expressed at that time that the County would not be in a position to offer a contract but hoped to be in a position to do so later in the year when the Club's financial position is clearer."
– Chief Executive, David Leatherdale

The club said it understood Vikram's wish to have greater certainty about his future and gave him permission to talk to other clubs which the club says lead to Vikram being offered and accepted an offer from Surrey.
"The Club and its suporters thank Vikram for his 20-years-of-service to the County and for his elegant batting and successful captaincy.

"Vikram will always receive a warm welcome at New Road and we wish him the very best for the future."
– Chief Executive, David Leatherdale

Solanki expressed his gratitude for the years he has spent with the Club citing he has many good memories as a result:
"I'm incredibly grateful to Worcestershire CCC for giving me my chance all of those years ago. I have many, many fond memories with the club both on and off the pitch with players, staff and supporters alike and the decision to end our long relationship has not been easy."
– Vikram Solanki

Vikram went on to confirm his new contract with Surrey CCC at the Kia Oval:
"In recent weeks, with my contract ending and the club unsure of their direction for me, I've been able to discuss opportunities with interested counties.

"It's been from these discussions that Surrey CCC have offered me an exciting chance to finish my career at the Kia Oval.

"I can assure all of my fellow players and county members, that until the end of the season, I will give my absolute all to Worcestershire CCC."
– Vikram Solanki

Social networking site Twitter is buzzing with words of thanks and well-wishes from supporters of the Club and Solanki.

The next match is on the 18th July which sees Worcestershire CCC play against Old Trafford in Lancashire.