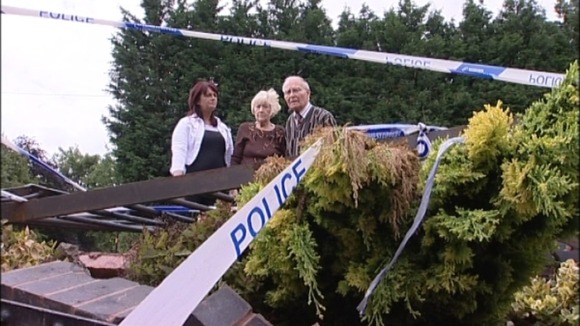 A family on the A34 in Walsall say they are fed up of having their property damaged by speeding motorists as their property was struck for the sixth time this week.
The couple, who are in their eighties, have claimed on their insurance for their front wall and gates on the Birmingham Road so many times that they are worried that they will be refused insurance. They say they are living in fear every night of another crash, a constant worry for their family too.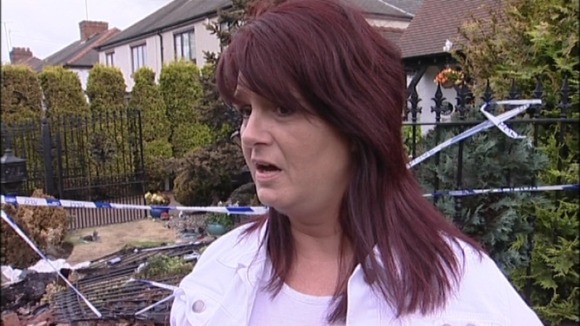 "It's just horrendous, this time they were stuck in the house, they couldn't get out.

"They didn't know if the house windows were going to blow, the car was on fire on the front lawn, people screaming to get the people out of the car. It's just horrendous."
– Sara Morgan - Daughter

There used to be a speed camera on their road, but since it was turned off two years ago, locals say the situation has become much more dangerous.

The latest incident happened on Tuesday 17th July at 01.20am when a vehicle crashed into their front garden causing damage in the region of £15,000.

Neighbours who were woken by shouts and screams decided to take a video of the car as it burst into flames to hand over to the council to force them to act.

Mr and Mrs Holden and their daughter Sara Morgan have been in talks with Walsall Council since the problems first started in 2010 after changes were made to the A34 and speed cameras were removed.

The Council have confirmed that they will make some changes to the road before September to try and stop cars crashing into the Holden's garden.

Mark Rickard, Group Leader, Transportation and Planning, Walsall Council said:
"Following the latest accident, we have met with the police to consider and discuss options. We have been talking to local residents about safety improvements to this route and will continue to work closely with all those concerned to achieve the best possible results."
– Mark Rickard - Walsall Council

The improvements will include cutting back trees on the A34 to improve lighting, installing reflective bollards on a nearby traffic island, and putting up markers to highlight the nearby bend in the road.

For those affected these changes can't come soon enough.

For now the Holdens will be repairing the damage to their front wall, and hoping the new safety measures will help stop this road being an accident blackspot. Chris Halpin for Central News.