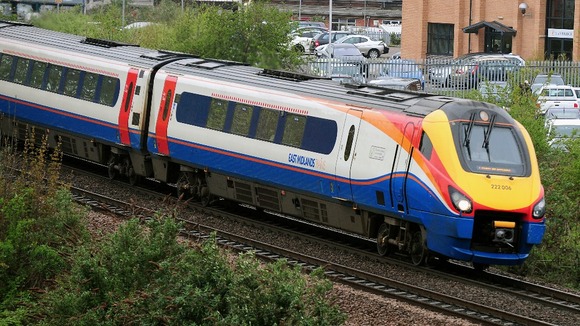 The train drivers union ASLEF have rejected the offers discussed with East Midlands Trains over cuts to pension contributions and have confirmed a walk-out will take place during three days of the Olympic Games next month.
East Midlands Trains have accused ASLEF of being "hell-bent on disrupting the Olympics" and claim the union went back on a pensions deal brokered in talks last week.
"The whole country has been united in condemning ASLEF's threat of strikes during the Games and today's news shows we are dealing with a union that cannot keep its promises. If ASLEF does not have a change of heart, it will be remembered long after London 2012 as the union who tainted the pride of Britain in disrupting such a once-in-a-lifetime sporting event."
– David Horne, Managing Director of East Midlands Trains

The union informed the company it will go ahead with strikes on 6, 7 and 8 August.
"ASLEF is disappointed that recent talks with East Midlands trains did nothing to address major pre-existing concerns ASLEF has in relation to its dispute between EMT and ASLEF members."

"ASLEF is deeply saddened that the union finds itself forced into this position by East Midland at this time."
– ASLEF spokesperson