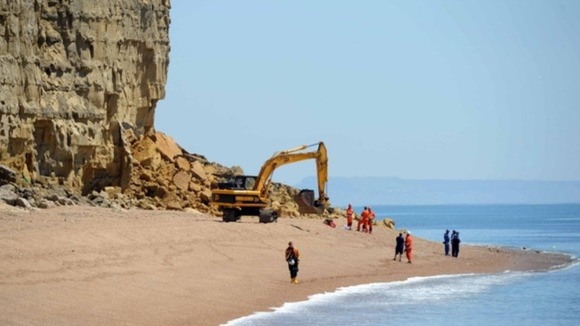 The body of a 22-year-old Derbyshire woman has been discovered in Dorset following a landslide onto a beach.
The victim has been named by her uncle as Charlotte Blackman, search crews made the discovery at about 9.40pm last night.
It is thought the missing woman was on the beach with her family and other people enjoying the hottest day of the year so far.
Emergency services believe the heavy rain over the last few weeks combined with the recent heatwave triggered the landslip.
At approximately 9.40pm this evening search crews located a body at Burton Bradstock beach. The body is believed to be that of the 22-year-old woman reported missing earlier in the day following a landslide at the location. Next of kin have been informed. Family liaison officers are supporting the family and the coroner has been informed. At this time there are no further reports of missing people at the location and the search operation will be stood down.
– – DORSET POLICE SPOKESMAN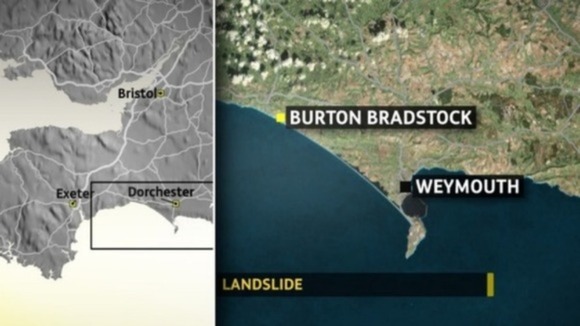 The spokesman added that police believed the incident to be a "tragic accident" and said the thoughts of the police force were with the victim's family at this "very difficult time".
ITV News' West of England Correspondent Emily Morgan reports on the search operation:
The search operation used specialist equipment and sniffer dogs in a bid to locate the missing woman after eyewitnesses reported that someone had been under the rockfall.
Around 400 tonnes of rock, a large section of the cliff, is estimated to have fallen onto the beach.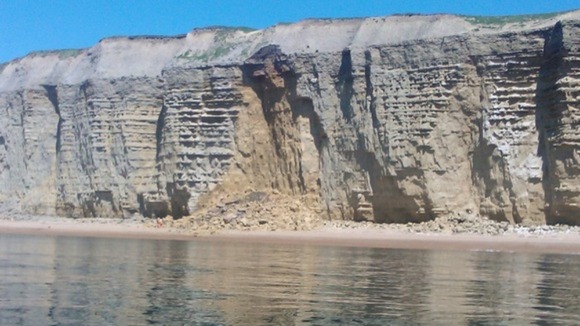 A Dorset man who witnessed yesterday's landslide near Burton Bradstock says the 'cliff could come down at any time'.
Leonard Muggeridge knows just how notorious the Jurassic coastline is for landslides.
EYEWITNESS: "Cliff could come down at any time"
"Beautiful day , then at about half past twelve a sound like thunder, and before you knew it a lump of cliff had come down.

We saw the debris etc, that cleared within about 20 minutes two people were up climbing over the rocks, I assume looking for fossils.

"Locals will always tell people to be careful of the cliffs, even if you're fishing because there's always a chance that part of the cliffs could come down."
– Leonard Muggeridge

Last week Dorset Council issued a warning to visitors and walkers of the risk of landslides following the heavy rain, stating parts of the cliff looked unstable and took preventative measures to close certain areas off to the public.

This tragedy comes just two weeks following the deaths of Somerset couple Rosemary Snell (67) and Michael Rolfe (72) who were killed in a landslide nine miles away at the Beaminster Tunnel.