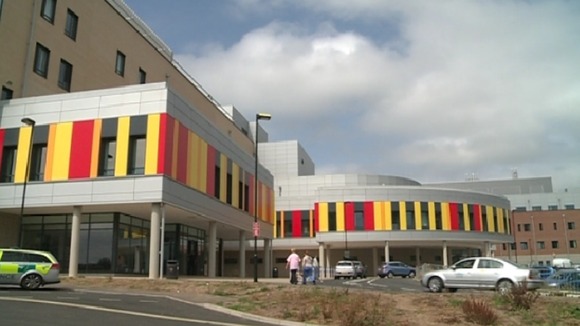 Two more cases of Legionnaires' Disease have been confirmed in the Stoke-on-Trent outbreak bringing the total number to nine.
The Health Protection Agency (HPA) say all of those affected are aged between their lates 40s and mid 70s and are being treated at the University Hospital of North Staffordshire.
News of the outbreak was announced on Tuesday, the HPA is also investigating a further two cases identified in early summer as being possibly linked to the current cluster.
Professor Harsh Duggal, director of the Health Protection Unit in Stafford stressed the outbreak was not related to the hospital and it remains a safe environment.
"Early microbiology typing results back from the HPA laboratories show that samples taken from some of the patients look very similar so far and this is consistent with the cases having caught their infection from the same environmental source.

"We are taking detailed histories of the movements of the patients to see if there are similar patterns which would indicate a local source of infection.

"It is important to stress that the outbreak is not hospital-related and the hospital is a safe environment for visitors."
– Professor Harsh Duggal, Stafford

Public and environmental health experts from the HPA, the Health and Safety Executive and the NHS in Stoke and Stoke-on-Trent City Council are working together to identify and investigate possible sources.

Early symptoms include a flu-like illness with muscle aches, tiredness, headaches, dry cough and fever which can then lead to pneumonia. Patients can become very unwell but the disease can be effectively treated with a course of antibiotics.