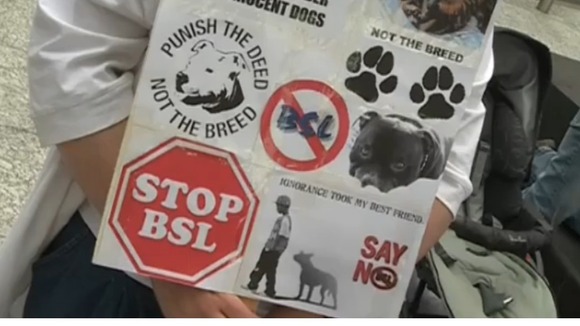 A protest took place in Nottingham today against the dangerous dog legislation, which prohibits the ownership of certain dogs.
The group, around 15 protestors, gathered to raise awareness of the Act, which protestors believe isn't working.
"Since the Act came into effect thousands of dogs have been destroyed. Many of these dogs have been family pets that have never shown any aggression to humans or other animals."
– Pauline Cole – activist

The group, which gathered in Old Market Square, argues that it's down to the way a dog is raised, as oppose to the breed of the dog.

The Act makes it a criminal offence to own breeds including Pit Bull Terrier and Japanese Tosa, even if the dog has not acted dangerously, and regardless of whether a complaint has been made against it.