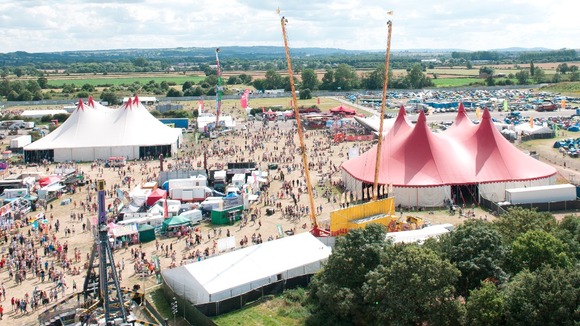 Police say there were fewer crimes at this year's Global Gathering dance festival, but investigations are continuing the first death at the event in its 12 year history.
Forty thousand people attended the two day event at the Long Marston Airfield near Stratford-upon-Avon this weekend, with 30,000 campers staying overnight on the Friday and Saturday.
Police say crime was down at this year's Global Gathering festival with fewer people being found in possession of drugs than in previous years.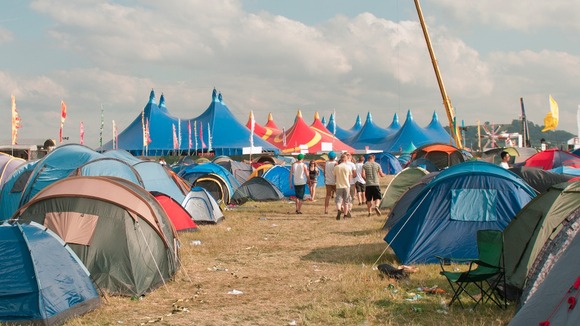 Officers from Warwickshire Police searched 550 people of which 180 were found carrying illegal substances.
They arrested two people on suspicion of possession with intent to supply, down from 10 in 2011.
Other crimes reported include:
12 vehicle related crimes, including the theft of two vehicles from the festival car parks
24 reports of theft of property such as phones and wallets from individuals
63 other reports of theft of property, mostly from camp site tents
2 people reported having their tents stolen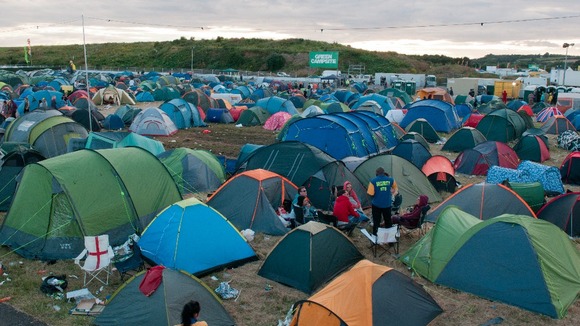 Meanwhile investigations are continuing into the death of a man who was found unconscious in his tent by one of his friends on Saturday afternoon.
Despite attempts by paramedics from the West Midlands Ambulance service to resuscitate him, the man declared dead at the festival.
A post-mortem examination is underway to find out how he died.
Superintendent Martin Samuel said:
"GlobalGathering is like having a small town in place for three days.""With 40,000 people attending the festival, there was some crime, but this was less than in previous years.""Sadly we also had the death of one of the people attending the festival. A Post Mortem examination is yet to take place, but we are treating his death as unexplained."
– Superintendent Martin Samuel, Warwickshire Police