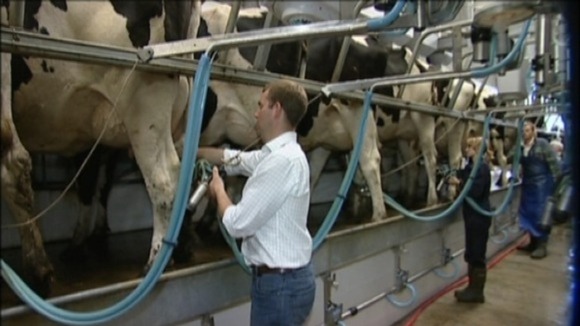 Members of the dairy coalition say they will continue to apply pressure on retailers over milk pricing.
Speaking after a meeting between farmers' unions, Farmers For Action said despite some success, they will continue to campaign against those who pay less for milk than the amount it costs to produce.
NFU President Peter Kendall said despite there being some successes so far the battle for a fair milk price was far from over with next steps including:
Putting the meat on the bones for the heads of terms agreed on thecontractual code of best practice between farmers and processors
Seeing pressure mount on those retailers and processors that stillaren't paying farmers a price that reflects the costs of productionfor their milk
And checking that the monies promised by the supply chain are - andcontinue to be - making their way back to farmers
"Firstly, I want to say a huge thank you to farmers and the generalpublic for the part they have played in supporting this work and forhelping the coalition to achieve the impact it has, and in such ashort time.

"However, there is still a long way to go and we need to build on theback of the successes from the past few weeks. We will be working hardto complete the contractual code of best practice as soon as possibleand then we need to ensure those key elements are adopted."And rest assured, we will continue to name and shame retailers andother buyers of milk that do not pay their dairy farmers a price formilk that meets the cost of production."
– NFU President Peter Kendall