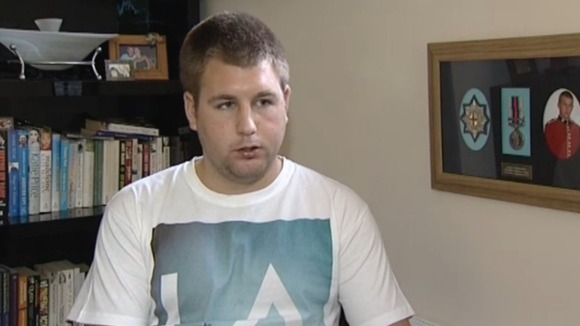 A Midlands solider who lost a leg and suffered spinal injuries after a bomb blast during a training session in Afghanistan, is to sue the MInistry of Defence for compensation.
22 year-old Jack Davies, was four days into his tour in Afghanistan when the explosion happened, leaving him with serious injures, a lost limb, and a dead comrade – Lance Corporal James Hill.
Jack is now suing the MOD claiming the IED that ended his Army career and ended his friend's life was packed with shrapnel from British ammuntion casings
"Our thoughts remain with the family of Lance Corporal James Hill and those affected by this incident. When compensation claims are submitted, they are considered on the basis of whether or not the Ministry of Defence has a legal liability to pay compensation. Where there is a legal liability to pay compensation we do so."
– MOD spokesperson

Jack says the training area wasn't fenced off and was popular with local people collecting spent bullet shells, supposedly to sell as scrap metal.

An inquest earlier this week into Lance Corporal Hill's death heard that concerns about the safety of the training ground has been raised a year before the explosion. The coroner recorded that Hill had been unlawfully killed.

Jack, who spent three months at Birmningham's Selly Oak Hospital after the blast, is planning to sue the MOD for the cost of his future rehabilitation and care.

Jack recently starred in the West End hit The Two Worlds of Charlie F - a hard-hitting portrayal of injury and recovery, performed by real soldiers.