Fly-tipping
Leicester is the worst place in the East Midlands for fly-tipping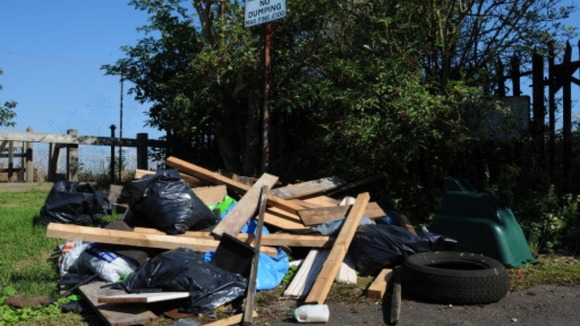 More than 10-thousand incidents of flytipping have been reported to Leicester City Council between 2010-2011. That's according to a recent study by the GMB public services union.
In the same period, Derby reported 8,789 fly tipping incidents making it the second highest in the region. It was followed by:
Nottingham (8,249 incidents)
Northampton (7,230)
Newark and Sherwood (1,362)
East Lindsey (1,315)
Corby (1,111)
North West Leicestershire (1,009)
North Kesteven (1,005)
Kettering (985)
Mansfield (954)
Lincoln (925)
Wellingborough (910)
Bassetlaw (901)
Chesterfield (899)
South Derbyshire (856)
Ashfield (759)
Bolsover (746)
Gedling (743)
Rushcliffe (729)
Not only is fly-tipping illegal but it is damaging to the environment and according to the Environment Agency it costs £100-150m per annum to clean up. Local authorities need to target fly-tipping to improve their policing of the problem - out of 820,000 incidents last year there were only 2,500 prosecutions throughout England and Wales.
– GMB spokesperson
We do our very best to keep our streets clean and tidy and free of rubbish but a lot of people just seem to leave it out on the streets.
– Adrian Russell, Leicester City Council

The data for fly tipping incidents reported by local authorities is compiled and published by the Department Energy, Food, and Rural Affairs (Defra).