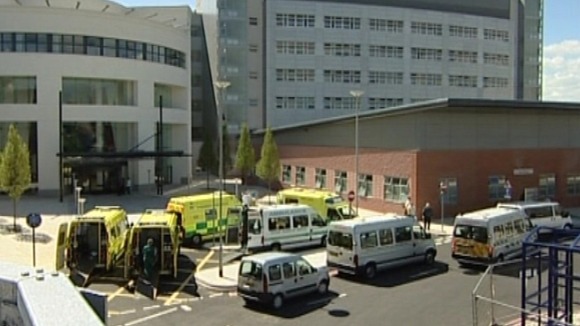 Patients with chronic conditions could be paying more for parking after Coventry University Hospital lifted the £150 a year cap on charges. The cap meant that those who visited the hospital regularly wouldn't have to pay an unlimited amount in parking charges.
In a statement the hospital blamed tough financial climate and said that there was a concession scheme in place for patients coming to hospital for regular treatment.
Given the tough financial climate the Trust Board made the difficult decision in January this year to focus efforts on creating extra spaces for visitors and easing congestion which we know are issues which affect the majority of our patients and visitors
– University Hospital Coventry and Warwickshire

The Taxpayer's Alliance gave this robust response to the changes
"This is a tax on being sick and totally unacceptable, particularly as it targets the most vunerable and those who can probably least afford it. It shows again that the PFI deals were poorly negotiated at the time."
– Robert Oxley, Campaign Manager , Taxpayers Alliance

Coventry University hospital currently charges £7.70 for parking for 24 hours but cancer and renal patients can park for free as can parents of sick children who accompany them on an overnight stay.

At City hospital in Birmingham parking for 24 hours costs £5.00. There is also no official cap on how much visitors have to pay in a year but there is a three month season ticket available costing £35.

In Stafford, visitors to the hospital pay £6.00 for 24 hours but long-stay patients can apply for a discounted rate of £8.00 for seven days. Regular patients are considered for free permits.

And at the Leicester Royal Infirmary, the official parking charge for 24 hours is £12 but there is a special reduced rate for patients and prime carers of £5.50.