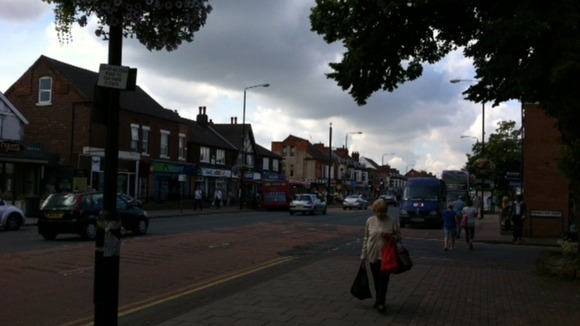 Shopkeepers in the Midlands are reporting a drop in sales as people stay at home to watch the Olympics.
Traders say the High Street has been noticeable quieter, especially when the top British athletes have been in action.
It appears to fly in the face of many forecasts which predicted the Games would herald a retail boom.
Shopkeepers in Mapperley in Nottinghamshire welcome the wonderful success of Team GB, but say Olympic fever has stopped shoppers spending.
definitely noticed, when Tom Daley was diving, it made a massive difference and I think it will do this Friday afternoon when he does the same. It's reduced the sales really, it's reduced our takings. It's just one of those things.
– Paul Morton, who owns Paul's Flowers

Denise Bailey, who runs a fruit and veg shop in the town, admits trade has been up and down, but thinks people are choosing to shop around the Olympic events they want to watch.
It's the afternoons that are quiet.People tend to come out in the mornings and get things done but I think everybody is glued because we're doing so well.
– Denise Bailey

Research group, Springboard, which surveys shopping trends, has found that retail sales were 9% down outside London during the first weekend of the Olympics. Even traders in towns which are hosting sports have suffered.

However, the British Retail Consortium optimistic about the economic benefits of the Games:
It may well be that some people are staying inside and watching the sport rather than shopping, but I think chances are that that is shopping that they will do later on and we're still pretty confident that the Olympics generally are going to deliver a feelgood factor and a useful boost to retailers.
– Richard Dodd, British Retail Consortium