Will Coventry City's first opponents of the season be topless?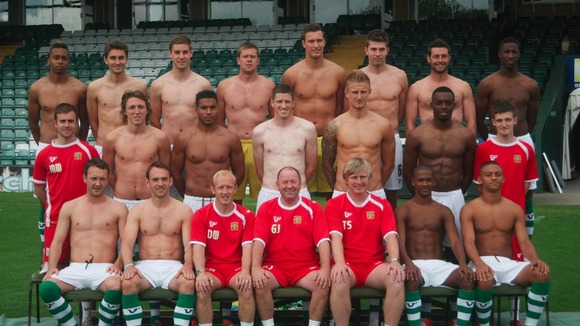 Several companies seemed to be hesitating to commit to be shirt sponsors for Yeovil Town so the clubs manager Gary Johnson decided the team should be topless for their pre-season photo call.
"At this moment in time we have had dialogue with several potential sponsors but nothing definite has been agreed, and as being part of the main team picture is a major part of the sponsorship package, I didn't think it was fair to whoever does agree a deal with us for the team to wear shirts.
– Gary Johnson

The club say they expect the team to be fully dressed by the time they take on Coventry City on Saturday 18th August.