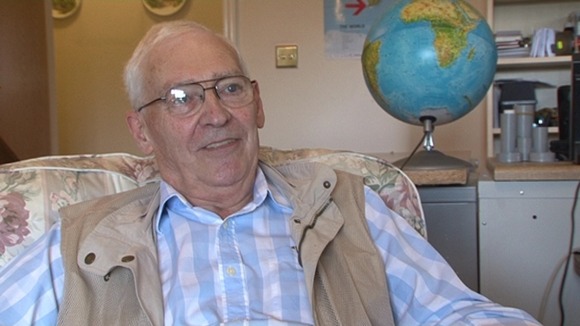 80-year-old Mike Howitt is planning the 6000 mile trip to raise money for the hospice which cared for his wife before she died.
He will leave next month, and says he is not afraid of a bit of danger
I don't really do worry, I think everybody who knows me is far more worried about the whole thing than I am, in fact my daughter was looking at sponsoring me not to go
– Mike Howitt

Mike is a seasoned international hitch hiker and has already visited many of the 23 countries which he plans to pass through. When he did National Service he covered 12,000 miles, and has already hitch hiked around the coast of South Africa from Cape Town to Port Elizabeth, and in Israel around the Sea of Galilee.
Everybody's mad but most people have the art of disguising it, someone said 'I can't work out if you're mad or insane' and I think it's a bit of both, but then life's fun isn't and I'm making the most of it
– Mike Howitt

He decided to use this trip to raise funds for Loros (The Leicestershire and Rutland Organisation for the Relief of Suffering), which cared for his beloved wife Diana in her final hours.
I'm thankful for the marriage we had, I remember saying at the funeral we don't believe in second honeymoons, we had one long honeymoon, it was fantastic, she was super
– Mike Howitt