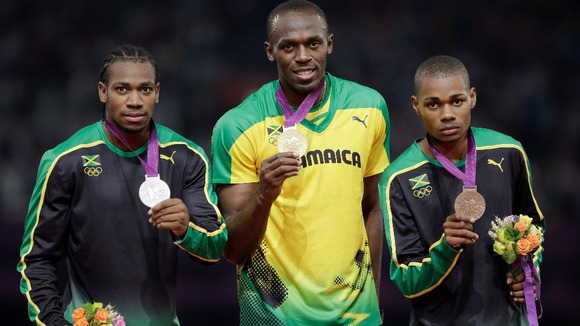 Jamaican sprinter Usain Bolt, the fastest man in the world has paid tribute to the city that hosted his team in the build up to the Olympic Games.
The tributes came following Bolt's victory in the 200 metres last night. Team-mates Yohan Blake and Warren Weir, who were awarded silver and bronze also paid tribute to Birmingham.
Jamaica's track and field team spent time in Birmingham as they prepared for the games at the University of Birmingham.
Praising the people of Birmingham Bolt said people of the city helped them to do their best:
"They were extremely great to us, they showed us a lot of love, and thank you guys."
– Usain Bolt

Usain Bolt matched previous world-record time holder Michael Johnson of 200 metres in 19.32 seconds from the 1996 Olympic Games in Atlanta.

Yohan Blake the man known as 'the beast' for his unrelenting commitment to training ran in at 19.44 seconds and Warren Weir set a personal best of 19.84 seconds