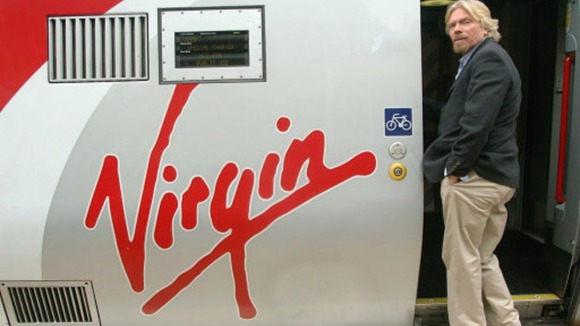 It was one of the biggest prizes up for grabs on Britain's rail network.
The route links the West Midlands with London, the north west and Scotland using tilting trains on a line which saw one of the biggest rail upgrades in history.
It was no surprise then that after 15 years, Richard Branson's Virgin Rail Group were keen to hold on to the West Coast Mainline rail route. But rival bidders FirstGroup had seemed poised to win the franchise, and this morning that news was confirmed.
Mr Branson had already made his views very clear to the Government over First's bid, and this morning he was certainly not holding back, describing the decision as "insanity".
The Government decision to award the West Coast Main Line Franchise to FirstGroup is extremely disappointing for Virgin, and for our staff that have worked so hard to transform this railway over the last 15 years. We submitted a strong and deliverable bid based on improving customers' experience, increased investment and sustained innovation. To have bid more would have involved dramatic cuts to customer quality and considerable fare rises which we were unwilling to entertain.We also did not want to risk letting everybody down with almost certain bankruptcy at some time during the franchise as happened to GNER and National Express who overbid on the East Coast mainline. Sadly the Government has chosen to take that risk with First Group and we only hope they will continue to drive dramatic improvements on this line for years to come without letting everybody down.
– Sir Richard Branson

FirstGroup meanwhile has welcomed the decision, promising to cut some ticket prices and introduce more trains and more frequent services.

It will be welcome news for rail campaigners in Shropshire, who will now see a direct service to London from Telford and Shrewsbury introduced.

FirstGroup will take over the InterCity West Coast line in December and will introduce:
Reduced Standard Anytime fares by 15% on average
11 new 125mph six-car electric trains to operate on Birmingham-Glasgow services
A new direct services from Telford and Shrewsbury to London and Blackpool
More stops at Nuneaton and Milton Keynes
A major refurbishment of all Pendolino and Voyager, with new seats throughout and improved luggage space
Improved journey time of 15 minutes for trains between London and Glasgow
Doubling frequency of London to Preston services and adding capacity to Chester and North Wales