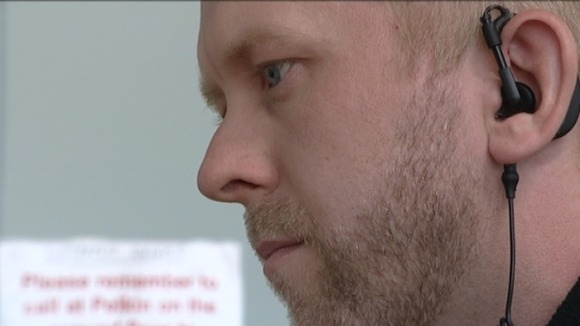 An officer with a photographic memory recognised and chased down a burglary suspect in Birmingham city centre all because of a mole on his left cheek.
Award-winning PCSO Andy Pope chased down the suspect, who has been wanted since May, through the markets before colleagues arrived to make the arrest.
PCSO Andy Pope was honoured by West Midlands Police recently for his record of identifying more than 130 wanted people in just 12 months having memorised their images from CCTV stills and police briefing systems.
On Tuesday the officer dubbed the force's 'Memory Man' struck again when he recognised a suspected thief from a mole on his cheek.
PCSO Pope who works with the Safer Travel team policing public transport routes spotted the 28-year-old in Station Street and pursued him through the indoor and outdoor markets before colleagues arrived to make an arrest.
During the chase he was assaulted by the man wanted in connection with a Solihull burglary and threatened him with a pair of scissors he had picked up from a market stall.
The PCSO famed for his memory said:
"I was patrolling in the city centre when I clocked the man walking towards us and I spotted the mole on his cheek, as he came closer, I realised it was our man who was on police systems as wanted since May."
– PCSO Andy Pope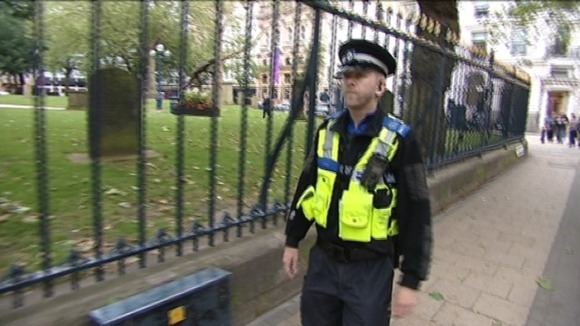 A 28-year-old man from Small Heath is being questioned by detectives on suspicion of three assaults including one on PCSO Pope and a burglary in Ulleries Road, Hobs Moat, on April 18th where a 42-inch TV and lap-top were stolen.
In July PCSO Pope was presented with the Joyce Campbell Award an accolade given to honour the force's police staff member of the year after he helped to dramatically cut crime on the region's bus, train and tram network.
Last year there were 345 fewer victims compared to the previous 12 months and over the last five years, public transport crime has fallen by a huge 65%.
PCSO Pope said he studies the faces of wanted criminals so he can recognise them if he spots one in the city.
"I get into work 30 minutes before my shift starts and scan police systems to see if any new wanted faces have been added and I'll maybe have another look at lunch as a refresher. I don't think I've got any special gift, just a knack for remembering faces."
– PCSO Pope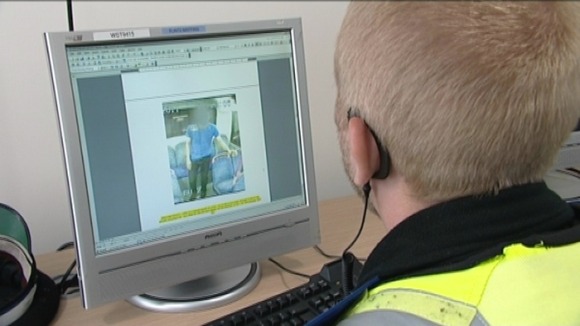 Launched six years ago, Safer Travel is a joint venture between West Midlands Police, regional transport authority Centro, National Express and British Transport Police and works to tackle crime and anti-social behaviour on public transport.