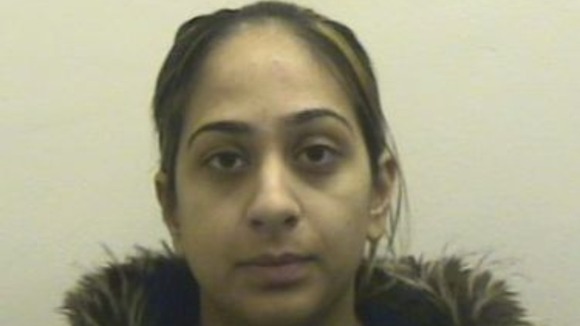 A heavily pregnant woman from Birmingham who faces the death penalty after £3.2 million pounds of heroin was found in her bags has had her appeal for bail postponed.
Khadija Shah was taken into custody in May after the drug was found in several suitcases she was carrying.
She denies the charges, saying she had been on holiday in Pakistan and had no idea what was in the cases.
Khadija is due to give birth in mid-September and her lawyers are concerned about her receiving proper medical attention in jail. At a bail hearing today a judge dismissed concerns that her continued imprisonment is endangering her health and her baby, claiming she is 'better off' in prison.
The lack of concern for the health of Khadija and her baby is shocking. Although she is due to give birth in a month's time, the authorities are still refusing to release her from Adiala prison, where conditions are dangerously unhygienic. Keeping her in prison under the present conditions is at odds with both domestic law and Pakistan's international obligations.
– Sultana Noon, Investigator for the charity Reprieve

Khadija has been in a jail near Islamabad in Pakistan for 3 months accused of drugs offences and could face the death penalty.