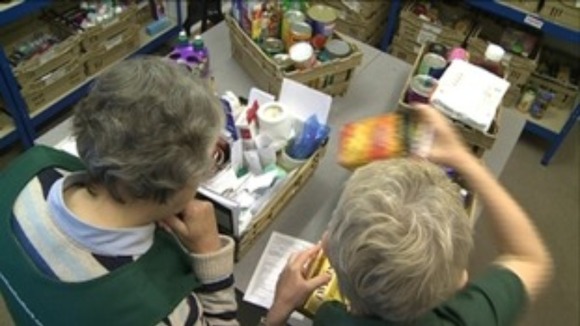 The number of food banks in Nottingham has quadrupled in the last month meaning there are now four locations where people can receive help.
A food bank is a charity-run organisation that relies on food donations from the public to then give to people living below the poverty line.
The charity Trussell Trust is responsible for running the food banks and says they are opening across Nottingham because the number of people who cannot afford to feed their families is increasing, with some charities saying unemployment and benefit changes are to blame.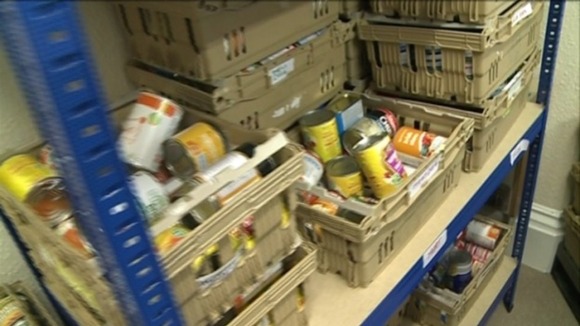 There are currently 252 food banks in the UK with a new ones opening at the rate of four per week.
The Trussell Trust say before the recession in 2007 to 2008 they had 22 food banks and fed 13,849 people compared with the 128,687 people they feed today.
Police have also said the number of people stealing food to eat is on the increase, Assistant Chief Constable Paul Broadbent urged people to get help from food banks rather then turn to crime.
I do feel that times of recession can sometimes be used as a justification to commit crime. There are a number of support networks and avenues that people can turn to which will provide them with an alternative to stealing food.
– CHIEF CONSTABLE PAUL BROADBENT

People using the food banks need to be referred by a third party, such as a Job Centre or Citizens Advice Bureaux before being given a voucher entitling them to three days worth of food.

Paul Ward, who helps run the Beeston food bank which has been running for about a year, said:
We're getting a lot of people being made redundant and going on benefits but it can be anything from six weeks to three months before any money comes in.

Some people may have a job but are in debt so are struggling to buy food. Relationship breakdown means a reduction in income and benefits payments.
– BEESTON FOOD BANK MANAGER PAUL WARD