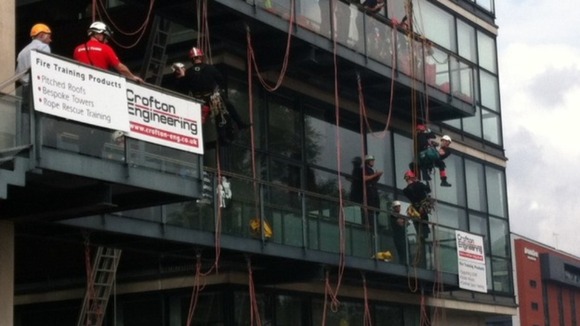 Rescue teams from across the country have arrived in Lincoln to show off their skills in the country's biggest and most prestigious firefighter event. The UK Rescue Challenge will see 130 teams compete in a series of simulated rescues to test their skills in front of visitors to the city.
Over two days the teams will be challenged to save casualties in a range of mock incidents. The main challenge will involve fifty teams competing to rescue casualties from a car crash in 20 minutes.
The tasks they will be required to perform are:
Road traffic collision: Rescue a casualty from a car crash in 20 minutes.
Trauma: Provide emergency treatment to a seriously injured casualty.
Rope: Rescue a casualty from a high building.
Urban search and rescue: Rescue people from a collapsed structure.
Water: Rescue a casualty from the water.
Every day of the year, Lincolnshire Fire and Rescue stands ready to respond to calls for help. But it's not just flames that we tackle. Our specialist teams are on hand to deal with incidents like collapsed buildings, car crashes and international disasters. The Rescue Challenge will give you the opportunity to see them put their finely-honed skills into action, alongside other teams from across the UK. We're very proud to be hosting the event, which will be a great showcase of the world-renowned quality of our nation's fire service.
– – DAVE RAMSCAR, LINCOLNSHIRE FIRE AND RESCUE.
The UK Rescue Challenge is the culmination of hours of dedicated training and honing of skills across a wide range of technical skills. It's a world-class event, showcasing the pinnacle of the nation's rescue expertise.
– – STEVE APTER, UK RESCUE ORGANISATION.