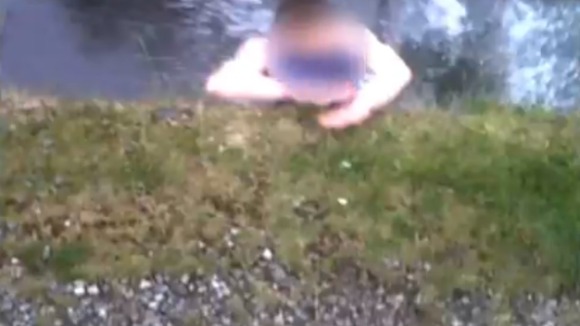 A teenager who sparked a police investigation after claiming to have been stabbed by a group of people, has been fined after the truth of how he sustained his injuries was discovered on his step-fathers phone.
The 19-year-old injured himself as he tried to jump across a canal in Dudley but missed and landed in the water hitting his head on the wall.
Police say he was so embarrassed by the failed stunt he made up the story and called police to avoid telling his family the truth.
He told officers that a group had stabbed him in the chin with a 10-inch knife and thrown him into the canal before running away.
Police carried out a high-tech forensic examination on his step-father's phone and discovered a video which showed the teenager attempting to jump across the canal.
Detective Sergeant Jim Munro said:
"As he leaps into the air, he misjudges the width of the water and falls short of the towpath, instead crashing down into the water, hitting his chin on the concrete.That's when we knew he'd actually made the whole thing up and that even his step-father was in on the conspiracy. Both were arrested for perverting the course of justice and immediately admitted that it was all fabrication."
– Detective Sergeant Jim Munro

Both the teenager and his 25-year-old step-father were fined £80, police say they were lucky as wasting police time can carry a maximum sentence of six-months in prison.

West Midlands Police have released the footage of the failed canal jump to raise awareness of false reporting and the penalties of such actions.

The video can be viewed here.