GCSE Advice
Teachers angry at GCSE results meet exam regulator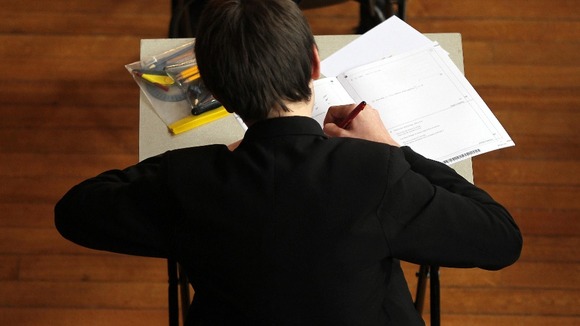 Teachers' leaders are meeting the exam regulator Ofqual at itsCoventry offices today as the row continues over the marking of lastweek's English GCSEs.There was widespread anger among schools and headteachers on Thursdaywhen many students were awarded lower than predicted grades. They haveaccused exam boards of marking the exams too harshly, and some arethreatening possible legal action.
We recognise the continuing concerns among students, parents and teachers about thisyear's GCSE English results. We will look closely at how the results were arrived at. We will do this quickly, but thoroughly, so that we ensure confidence is maintained in our examinations system.
– Glenys Stacey, Ofqual Chief Regulator

The English marks dragged down GCSE results in many schools. It meantthat some failed to reach the Government's benchmark of 40 per cent ofpupils gaining five A* to C grades, including English and Maths.The Samworth Enterprise Academy in Leicester was one of thoseaffected. The school is now filing an official complaint and may takeaction in the courts.Today, the Leicester-based Association of School and College Leaders(ASCL) is meeting Ofqual to discuss its concerns. It has begun asurvey of schools concerned about the marking process and has alreadyreceived evidence from more than 600 secondary schools (close to 20per cent).
We are extremely pleased that the regulator has responded quickly in agreeing to investigate.For the sake of the young people whose futures have been put at risk,through no fault of their own, this must be dealt with urgently. ASCLhas received literally hundreds of emails from distressed schoolleaders since Wednesday night. The sheer number that have responded tothe call for evidence, on a weekend during the summer holiday, showshow frustrated and concerned heads and teachers are.
– Brian Lightman, ASCL General Secretary