Breath Test Pill Fury
Mother from Peterborough condemns sale of a pill which claims to reduce the level of alcohol during breathalyser tests
by Nimesh Joshi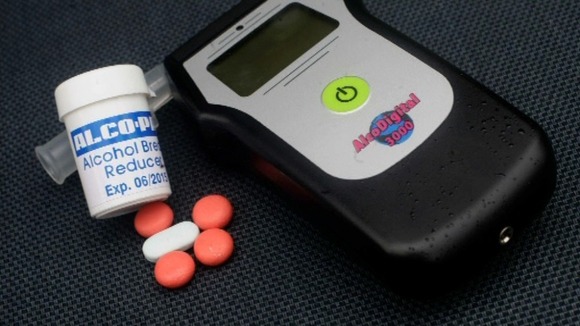 A mother from Peterborough whose son was killed by a drink-driver has condemned the sale of a pill which claims to reduce the level of alcohol during breathalyser tests.
The tablets are being sold on the internet with the claim they can make "all the difference if you're breathalyzed."
Today a West Midlands man connected with the online business said he'd left the company because of the publicity surrounding the pills.
The pills themselves may be small, but they carry with them big claims.
On its website, the firm behind Alco-pal suggests those celebrating or having a good time should take the product with them - claiming the recommended dose, will make all the difference if you are breathlyzed - by reducing the alcohol breath.
But it's now come under fire.
Dawn Johnson-Bycraft's son David was killed while riding his motorcycle in Elmesthorpe in Leicestershire in 2004 - by a driver who was one and a half times over the legal limit.
"Drink your fill and don't get caught, that's what it is.

It's a licence to kill, that's what I'd put on the pill packet, a licence to kill.

It's wreckless, total wrecklessness.

I still can't get my head around it that someone could even think to do that."
– Dawn Johnson-Bycraft

Road safety campaigners also say they have concerns about the product.
"We think this pill is an irresponsible and very stupid idea.

It's likely to encourage people to drink and drive and we know that drinking and driving kills 100 of people and I think every single driver should seriously ask themselves whether they want to take this risk and whether they really want to rely on this pill working."
– Road safety campaigners

Today the West Midlands businessman connected to the online firm, Arthur Kibble, said he had left the company because of the publicity surrounding the pills.

He told Central Tonight he's out as of now, adding the firm, now understood to be in the hands of an Italian owner, won't stock any more pills after the current batch is sold.