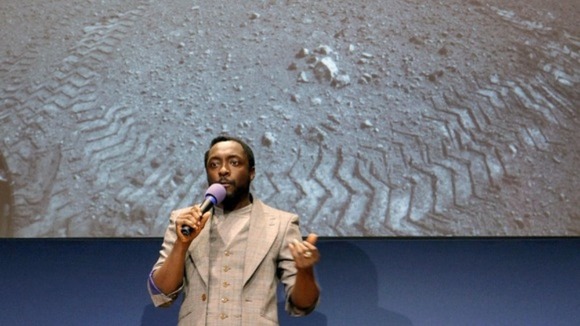 Singer-songwriter Will.i.am has made interplanetary history in the first ever planet-to-planet music broadcast.
NASA's Mars rover, Curiosity beamed his new song from the red planet to earth, playing an mp3 file to an audience of NASA engineers and students in California.
Dr John Bridges from the University of Leicester is leading a team of scientists working on project Curoisity.
Going where no humans have gone before the song made its solar system debut after travelling more than 330 million miles.
Speaking to students at the Jet Propulsion Laboratory in Pasadena, California, he said the lyrics are about daring to dream and the importance of raising expectations and achievement. During the song the super producer sang about overcoming limits:
Why do they say the sky is the limit when I've seen the footprints on the moon

I know that Mars might be far

But baby it ain't really that far

Let's reach for the stars
– WILL.I.AM

For more on this story read ITV News.