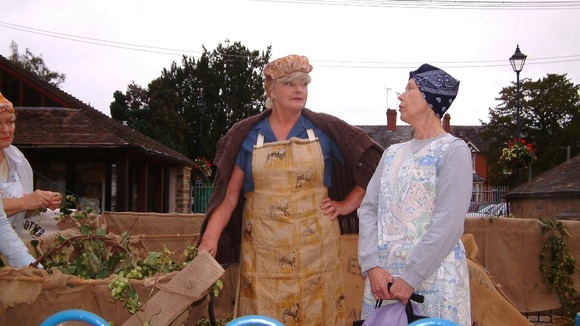 You could be forgiven for not having heard of the World ChampionshipHop Pocket Race.
But it's a contest about to be held for the second year - attractingstrong and fit competitors from as far away as Bulgaria and Poland.It's staged through the streets of Bromyard in Herefordshire.
Teams of four people race with what's called a hop pocket - a largesack weighing 70 kg, used for holding hops.
It's part of the town's annual Hop Festival, which is being held to raise the profile of one of the region's most important agricultural businesses.
Beer brewers use the county's hops - which have their own flavour.
The Hop Pocket Race is being held on Saturday September 1 at 4.00 p.m.
In the old days people used to use the tools of their trade for allsorts of competitive events: barrel rolling, things like that, that westill see a bit of now as preserved folk customs. So we thought ofsomething which would relate to the hop yards. These (hop pockets) arevery heavy. They are very difficult to handle. It's more than aone-man job.
– Chris Barltrop, organiser

There will also be an open air play showing how hops were picked andsorted in the past.

Margaret Dallow, who is producing the play, said: "The busheller came round twice a day and he would bushel them in his basket and call out how many bushels you'd made."

It's been a bit of a tough year for hop growers in Herefordshire because of the wet weather. But there's plenty of crops now growing successfully. And harvest starts soon.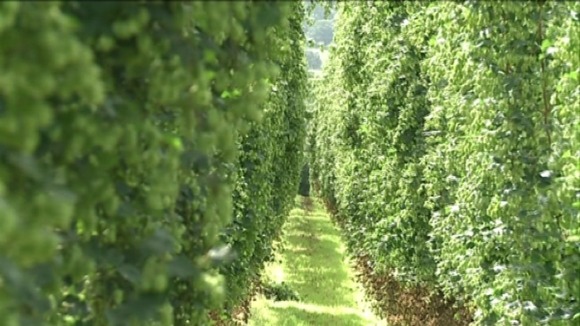 The plants did go yellow in August which made us panic a bit. But they seem to have recovered well now. And we think here's going to bea good harvest, a reasonable harvest. Hopefully, fingers crossed,things will come off nicely, and the brewers will be able to fill their beers with some great flavours.
– Paul Corbett, Hop Merchant