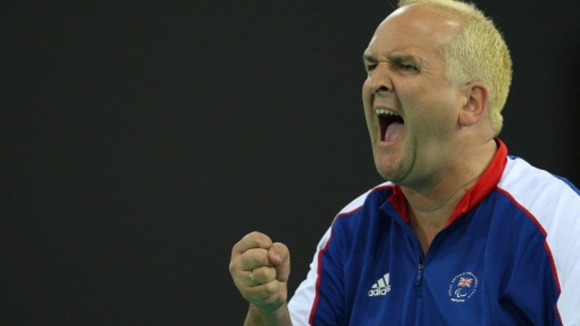 Date of birth:
22 May 1964
Event:
Boccia Mixed Team
Hometown:
Leamington Spa
Paralympics history:
2008 Beijing Paralympic Games
Individual BC2: silver
BC1/BC2 Team: gold
2000 Sydney Paralympic Games
Individual BC2: gold
With two golds and a silver, Murray is Britain's most successful Boccia player and the fifth most successful of all time. He has dominated the British scene winning the British Championships seven times as well as being a 12-time National Champion. Murray enters his fourth Games in excellent form, ranking 1st in the world. Murray was captain of the team who won gold in Beijing and he calls it his proudest moment to date.
London will be my fourth and final Paralympic Games as an athlete, so this will be a special Games. I am sure competing in front of a home crowd will be an amazing feeling.
– Nigel Murray