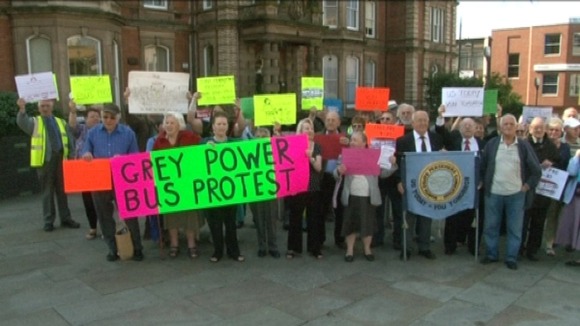 Nearly 60 pensioners have protested in Stoke-on-Trent to try to encourage the council to re-introduce free travel for them.
The council stopped offering free travel to elderly and disabled people, before 9.30am and after 11pm back in February.
The protest boarded buses, 15 people at a time, in Hanley and made their way to the Civic Centre in the city.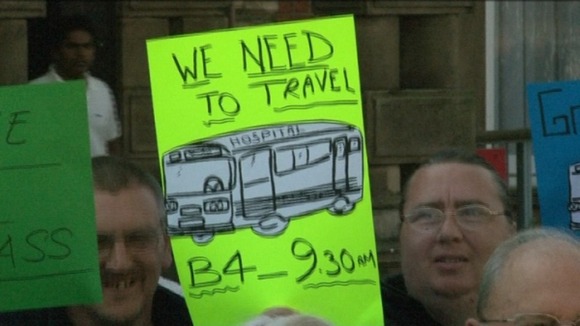 "Free bus travel is a tremendous benefit for older and disabled people. The opportunity to get out and about has improved the quality of life of millions of people. Your decision in February was an erosion of that benefit. We urge you to think again.'**
– Extract from the statement from Grey Power members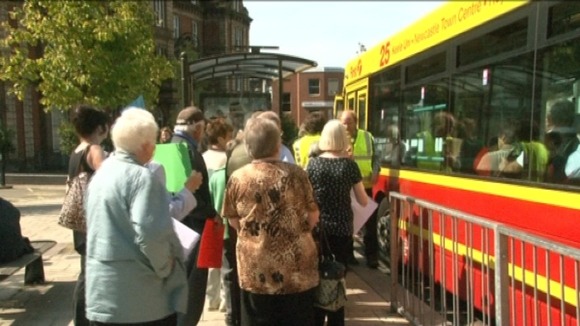 A statement that had been signed by 21 different community groups was presented to a cabinet member and a senior officer in an attempt to reverse the decision to scrap the free travel before 9.30am.