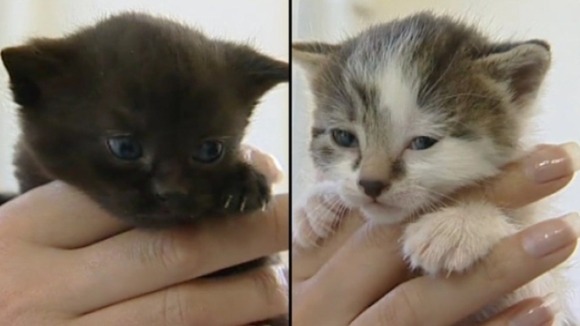 A cat and her kittens had to be rescued by firefighters in Derby after she climbed 25-feet to give birth in the hole of a tree.
A member of the public called the RSPCA after spotting the cat and one of her kittens poking their heads out of the tree hole in Littleover.
When the RSPCA inspector arrived she realised they were too high in the tree to reach and had to call for the fire service.
Firefighters from Derbyshire attended the scene and used ladders to climb up the tree and place the kittens in a cat carrier.
Three kittens were found in the tree they are thought to be just two weeks old, the RSPCA think the mother has been going up and down the tree to fetch food.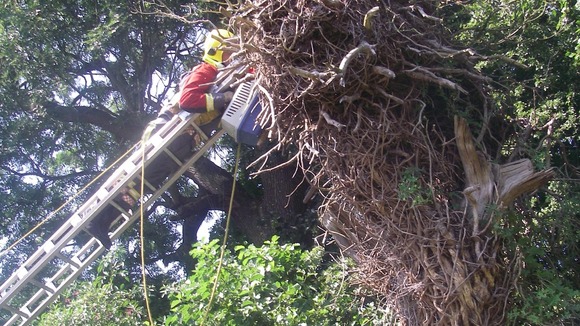 The mother fled but later returned for her kittens at which time she was caught and placed back with her offspring.
Only two weeks ago another kitten had been found at the foot of the tree by a member of the public, it is now being cared for at a local cat-rescue charity.
The cat who has been aptly named as Squirrel, was taken with her three kittens to the RSPCA Derby, they are now being cared for by fosterers.
Trainee inspector Sarah Burrows says she could not quite believe it when she received the call:
"When I arrived we could just see mum poking her head out of the nook in the tree, it was quite bizarre indeed. She clearly thought this was the best place to keep her kittens safe, but I don't think she had really thought it through as to how she was going to get them down afterwards!"
– RSPCA Trainee inspector Sarah Burrows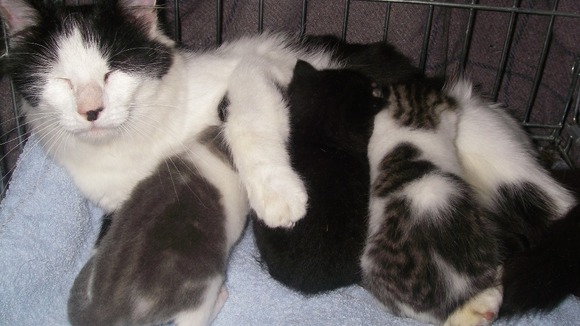 Malcolm Hall, the Customer Care Manager at the centre said: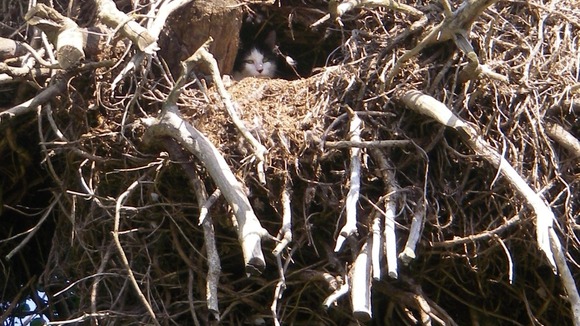 "This is quite a remarkable story, you hear about them being born in sheds and unusual places, but this is the first I have ever heard of a tree."
– Malcolm Hall - Customer Care Manager