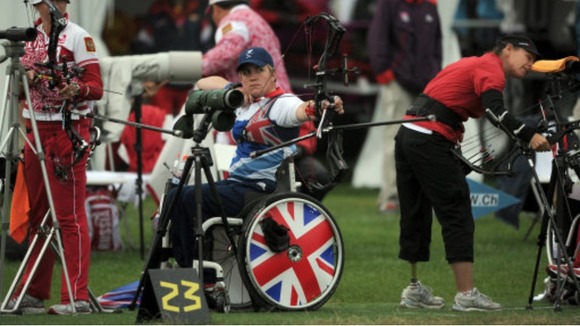 Date of birth:
2 September 1982
Event:
Women's Individual Compound
Hometown:
Worcester
Paralympics history:
2008 Beijing Paralympic GamesWomen's Individual Compound (Open): bronze
Already a bronze medal winner in the Individual Compound in Beijing 2008, Clarke is hoping to go one better and join Danielle Brown in the final. Clarke has been competing internationally since 2002 and won gold at the World Championships in Massa Carrera, Italy. Clarke carried the Olympic flame for a stretch in Gloucestershire in May.