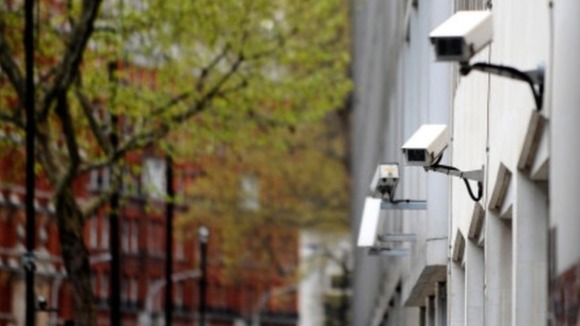 With 200 of them dotted across Nottingham working 24 hours a day and 365 days a year, CCTV cameras are always watching.
Every year, the underground bunker records more than 176,000 hours of footage.
Last year, the control room dealt with 7,300 incidents which led to just over 1,200 arrests at the scene and more at other locations.
48 operators monitor the footage, which is stored for 31 days and then deleted.
All the camera operators here have to undergo stringent security checks before they join. They sit exams every three years before a license is issued.
CCTV cameras played a pivotal role in the case against David Heiss who's now serving a life sentence for killing Matthew Pyke.
Cameras tracked him as travelled from Birmingham airport to Nottingham by train.
After murdering his victim, he returned to Germany where he was apparently shocked by how much of his journey had been filmed.
The firebombing of the city's Canning Circus police station last year was captured on a resident's mobile phone.
14 people were jailed for a total of more than 70 years. Police trawled through hours and hours of CCTV images to help them build up a picture of where the groups had come from and the route they took to the police station.
We had a group of youths who were causing graffiti on the Brian Clough statue in Nottingham and the operators could see that. They called the police, the police arrived, arrested them and they were convicted for graffiti which isfairly low level but we get an immediate response. CCCTV evidence is also used for serious crimes GBH, ABH and in murder cases.
– Pete Mitchell, Nottingham City Council

Despite this, civil liberties groups are campaigning for a reduction in their investment in order to have more police officers on the beat.
We get lots of request for new cameras to be addded to the schemes and in the eight years that I have worked here, we haver never had requests to have them moved.
– Neil Harvey, Nottingham City Council

Like them or loathe them, the reality is they're here to stay and they're watching you.