Arson figures fall on Telford estate after joint police and fire service initiative
by ITV Central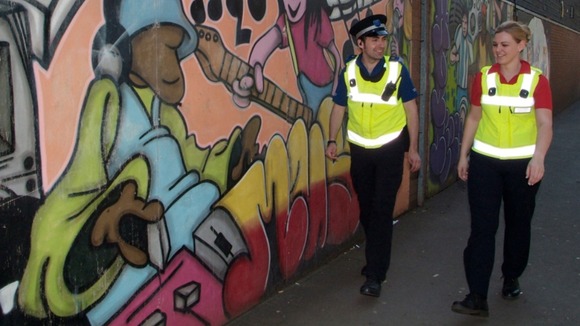 A scheme by Shropshire Fire and Rescue and Telford Police to introduce joint "walkabouts" on Telford housing estates has seen a dramatic fall in incidents of arson.
Risk Reduction Officers from Shropshire Fire and Rescue Service joined Community Support Officers from Telford Police to patrol housing estates where crime and vandalism had been reported.
In Brookside there were 96 deliberate fires in eight months last year, but as a result of the successful joint action, arson has fallen dramatically to less than 20 in 2012.
Due to the high number of arson attacks last year, Shropshire Fire and Rescue Service set up the "walkabout" project with police Community Support Officers in April this year.
"Youngsters now know the Risk Reduction Officers from the fire service and come and talk to us if there is a deliberate arson attack anywhere.

"Community Support Officers are already very well known in the areas but we thought it would be good to join them and talk to as many people as possible in the area about fire safety."
– Kate Hancocks of Shropshire Fire and Rescue