Petrov thanks supporters in his Leukaemia battle
Aston Villa club captain, Stiliyan Petrov, has spoken publicly for the first time since it was confirmed that his acute leukaemia is in remission.
The 33-year-old thanked his fans and the club for the overwhelming messages of support he has received.
"I've been looked after really well by the people in the hospital and so far everything is going in the right direction. I'm really grateful to them and I'm grateful to all of the people who have sent messages of support to me. I appreciate all of this very much."
– Stiliyan Petrov

Petrov spoke out yesterday, on the day the Villa masseurs Alex Butler and Andy Smith completed their 400 miles 'Pedal for Petrov' bike ride.

The pair cycled from Celtic Park to Villa Park in a fund-raising effort to raise £250,000, alongside former England midfielder Geoff Thomas, for Leukaemia and Lymphoma Research.

The Bulgarian International was overwhelmed by the tough challenge the club masseurs took to raise money for a cause so close to his heart.
"Alex and Andy have put themselves through a lot of work and hardship to try to raise money for Leukaemia and Lymphoma Research. They have worked so hard and they want to cheer me up and they want to show me how much they love me. It is great to see something like that and, of course, it is for a great cause as well.

"I've experienced something that a lot of people don't experience and I know how important this research is because it helps with all the drugs which help people to get better more quickly.

"I hope the cause will receive as much money as the boys are able to raise so that the people can go to work on the research."
– Stiliyan Petrov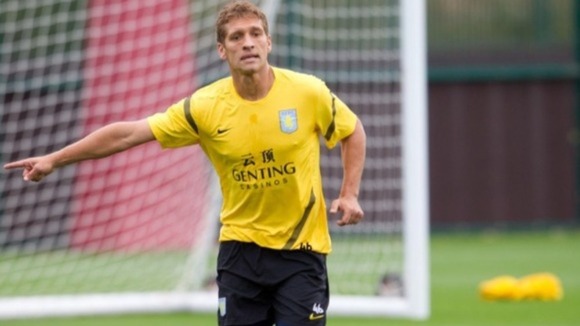 Petrov is currently undergoing a minor cycle of chemotherapy since finding out last month that his acute leukaemia is now in remission.
To support Alex and Andrew in their 'Pedal for Petrov' challenge, please donate via their JustGiving page at:
http://www.justgiving.com/pedalforpetrov or text "STAN91 £3" to 70070**