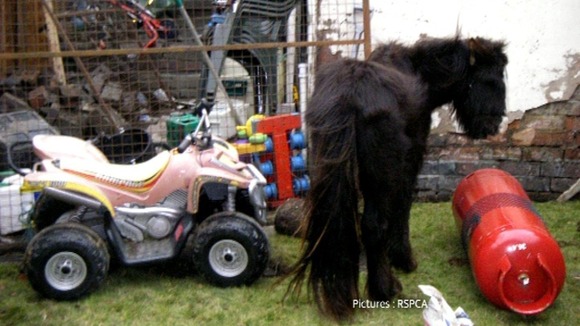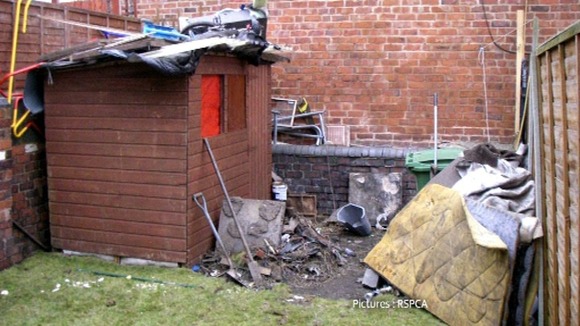 Lisa and Wayne Badger bought two-year-old Diddy for their children as a present.
Originally the pony was kept in a field but they say they decided to move the animal to the back garden of their terraced house in Dudley when they became concerned about the pony's health.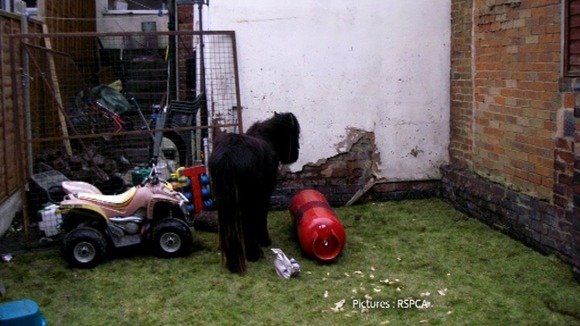 But after a tip-off, the RSPCA inspectors found Diddy so emaciated his backbone was visible.
Dudley Magistrates Court head the couple fed the pony on vegetables and potato peelings and kept the animal in the 15 foot long garden surrounded by gas canisters and old toys.
Overnight the pony was locked in the family's small garden shed.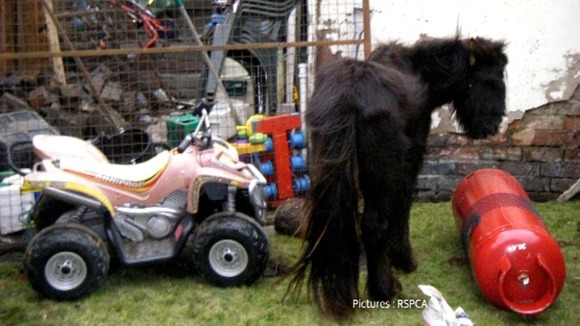 The couple agreed to sign Diddy over to the RSPCA where he was treated for lice and malnourishment. The pony has now been re-homed.
Lisa Badger said:
"It just got out of hand. I didn't know where else to put him at the time. We're not cruel or heartless we just tried to do what was best. There was other food not just potato peelings and he wasn't permanently locked in the shed. He was in the garden most of the time. It might not have turned out right but we did our best. We both agreed it got too much which is why we agreed to sign him over to the RSPCA.
– Lisa Badger